The 40th annual India Day Parade was held in mid town Manhattan on Sunday August 21 attracting some 200,000 onlookers of varied nationalities and ethnicities including Indian Caribbeans. It was graced by the Mayor Eric Adams, Prime Minister Gaston Browne of Antigua and Barbuda, popular actor of Bollywood and Tollywood (Telugu films) Ally Arjun, and Miss Universe Harnaaz Sandhu (who won the 71st edition of the global contest earlier this year). The popular actor and Miss Universe Sandhu were cheered on the parade route.
The India Independence parade is the largest gathering of Indians outside of India. outside of India kicked off Sunday afternoon in New York City. It is usually held on a Sunday right after August 15 or the date itself if it is a Sunday. That was the fortieth edition. It was suspended in 2020 and 2021. The parade was planned and organized by the Federation of Indian Associations. It began in 1981, an idea of the late Indian patriot Yash Pal Soi who was also the architect behind the founding of the FIA. This writer was at inaugural parade in 1981 distributing handouts on Guyana.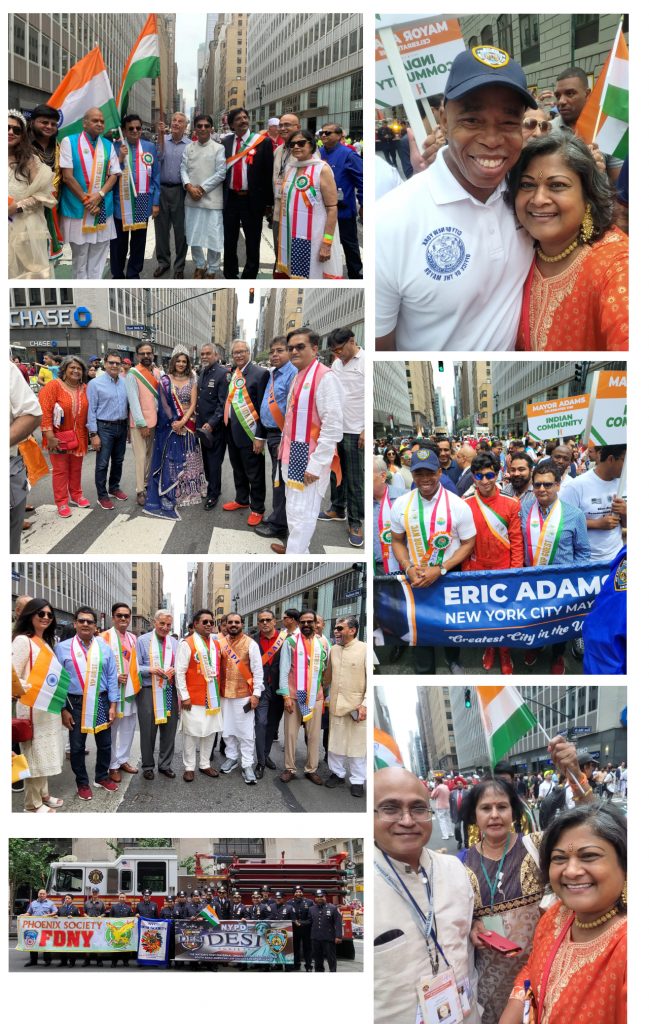 Sunday's parade began at 1 p.m. at 38th Street and Madison Avenue and terminated at 27th street at 330PM. There were a couple dozen floats.
At the end of the parade route, there was a food festival will and a cultural program of songs and dances on a huge stage on 25th Street.
This year's parade celebrated the 75th anniversary of India's independence.
New York's Mayor Eric Adams held aloft an Indian flag. He was people for pictures. He was cheered by a group of supporters with placards that said Mayor Adams celebrates the Indian community. The mayor said the Indian community is special and he was there to champion their interests. Guyana was represented by Fazal Joe Yussuff from the Consulate who brought greetings from President Irfaan Ali. It was announced by the emcee that Guyana and India share historical and cultural ties.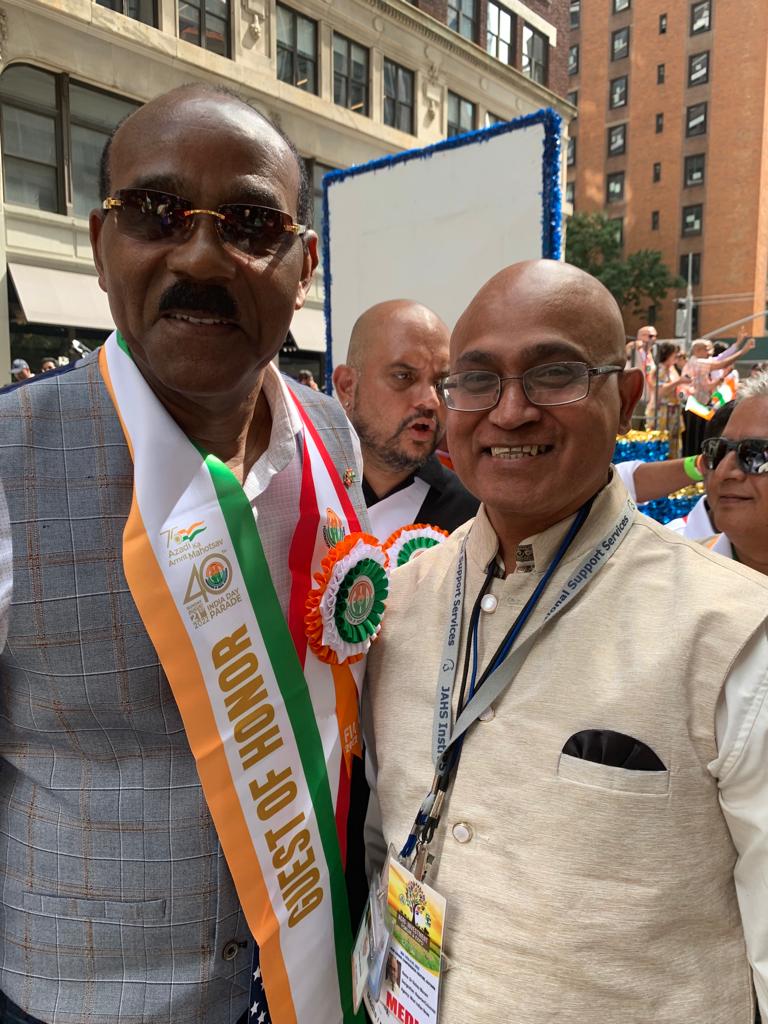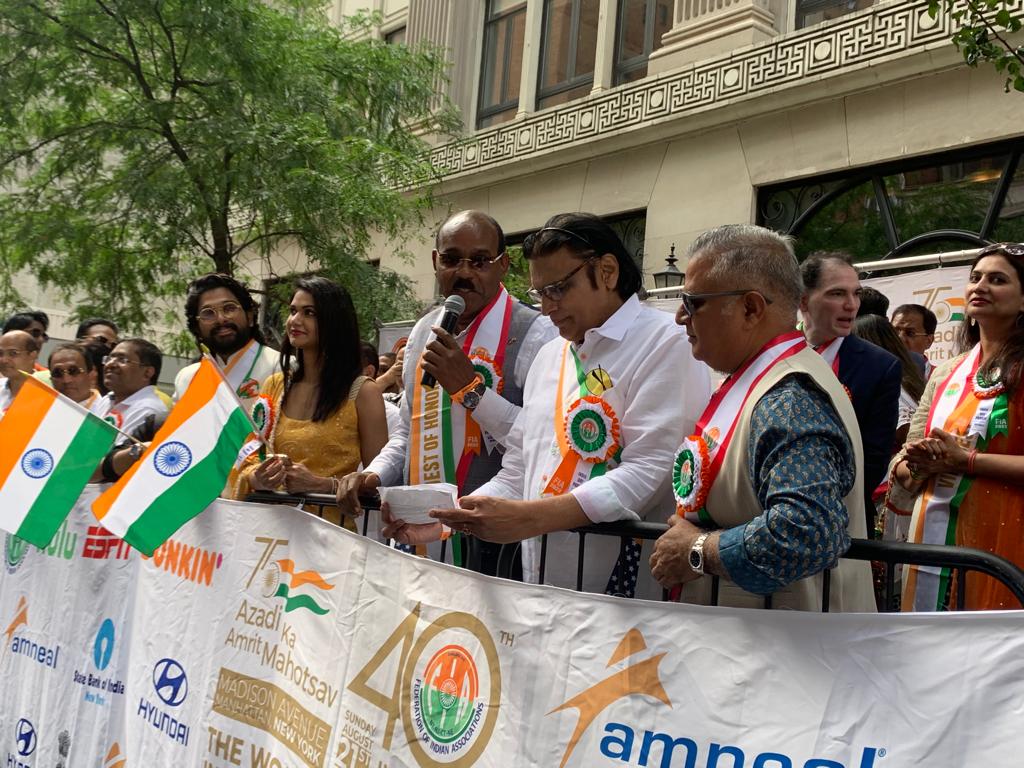 It was announced to the Mayor that two India independence related events smashed Guinness Book of World Records: most number of flags flown simultaneously at an event; largest ensemble of the damaru, the twin-headed drum at the event. FIA Chairman Ankur Vaidya said that these records are dedicated to the global Indian community.
The PM of Antigua and Barbuda Mr Gaston Browne, who was a special guest, said India is a trailblazer in independence of colonial territories. He congratulated India for this achievement and the Indian diaspora for its contributions to development worldwide.