A five foot statue of Mahatma Gandhi that stood in front of the Tulsi Mandir in Little Guyana was smashed to smitherines early Tuesday morning by unknown assailants. The same statue suffered some damages two weeks ago. CCTV footage showed it was vandalized by three Hispanics during night time. Politicians came out in their numbers to condemn the attack that was carried as news by mainstream media.
Tuesday's attack broke the statue into pieces. A sledgehammer was used to destroy it. The remaining standing piece was knocked to the ground.
The Tulsi mandir, 111 St in the heart of Richmond Hill, was built by Berbician pandit Lakhram Maraj. It is patronized primarily by Guyanese and Trinidadians.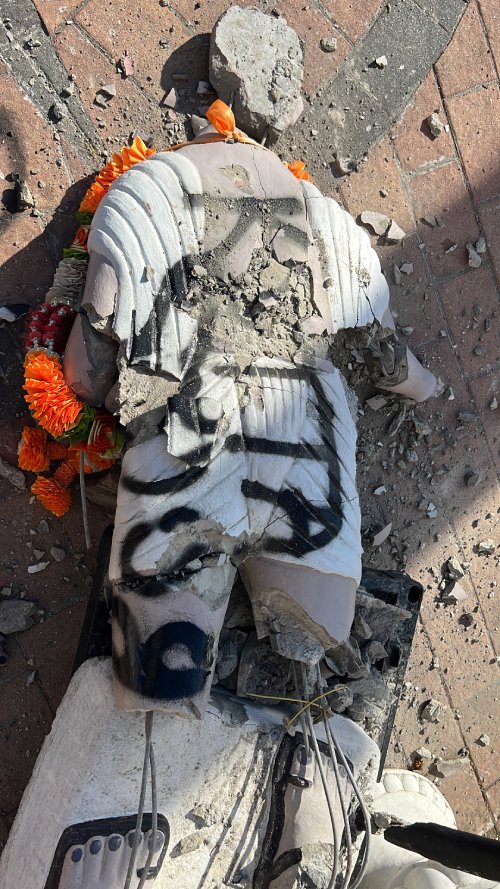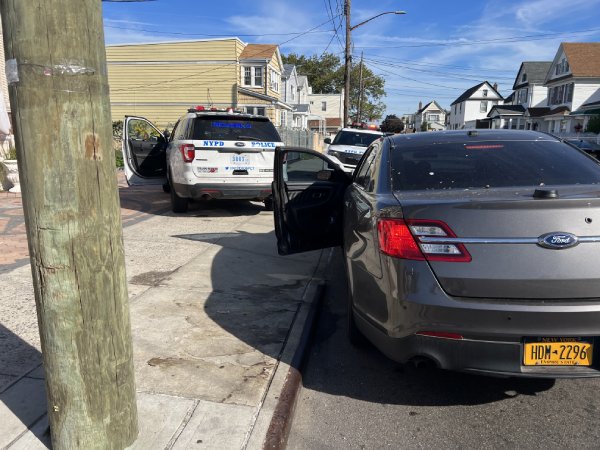 Police visited the scene and secured footage from several cameras in front the mandir, businesses, and homes. They have described it as a hate crime.
The pandit told reporters that he can't understand how anyone would want to hurt Gandhi or the mandir. He said it would be a challenge to raise $5000 to build a new statue.