The festival of Ganesh Chaturthi, in celebration of the Hindu God Ganesh commenced on Tuesday evening in New York at various Indo Caribbean Mandirs and at tents specially constructed for the occasion in the yards of homes of Caribbean Hindus. The Ganesh murthi, made of clay, is beautiful painted and decorated. It will eventually be immersed in water.
The festival is also known as Vinayaka Chaturthi. It is a 10-day festival dedicated to Ganesha, the god of prosperity and wisdom. It begins on the fourth day (chaturthi) of the month of Bhadrapada (August–September), which is the the sixth month of the Hindu calendar.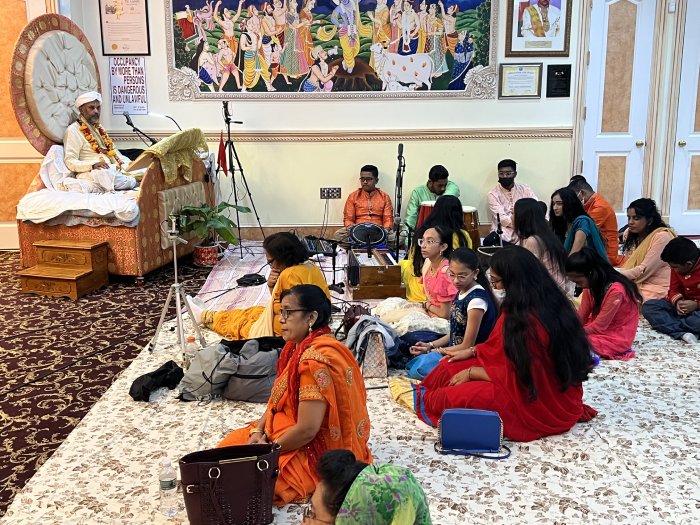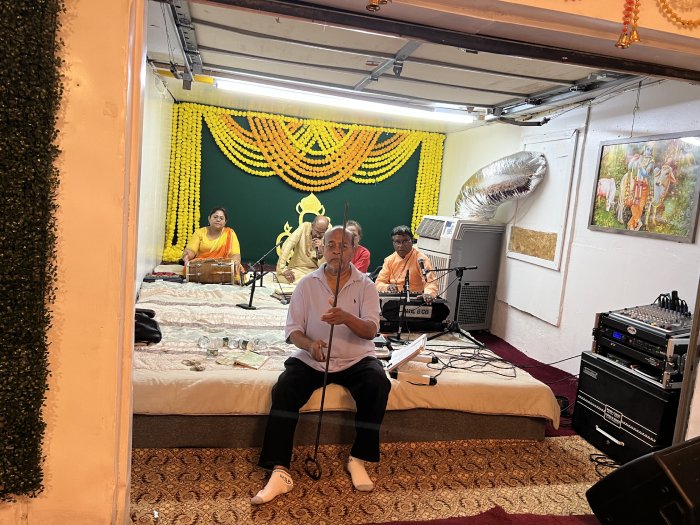 Murthis of Lord Ganesha are placed on an elevated platform in Mandirs and or in homes or under the tents. The murthis, tents, and Mandirs are elaborately decorated with various party favors. Pujas are conducted along with a discourse on the significance of the festival and the importance of Lord Ganesh. In Hinduism, Ganesh is propitiated before other favored Gods and Goddesses. In Hinduism, there is only one God that takes on different names and appeared on earth at various times.
For the festival, the pandits chanted mantras and read from the scriptures. The murthis are anointed with various paraphernalia and paste. Incensed was burnt, havan performed, and aartee performed. Prasad was offered and served to the congregation. Special meals are prepared for the occasion.
Puja will be conducted nightly. On the tenth day, the Ganesh murthi will be taken to a waterway in a procession on September 8.