Guyana President Dr Irfaan Ali addressed the diaspora at a public meeting on Sunday afternoon September 18 in Jamaica, Queens, New York.
The President told the packed auditorium that Guyana is undergoing rapidly transformation, and he appealed to them to return home and invest. "Come and play their part in the massive development currently underway and will be undertaken in the near future", he told them.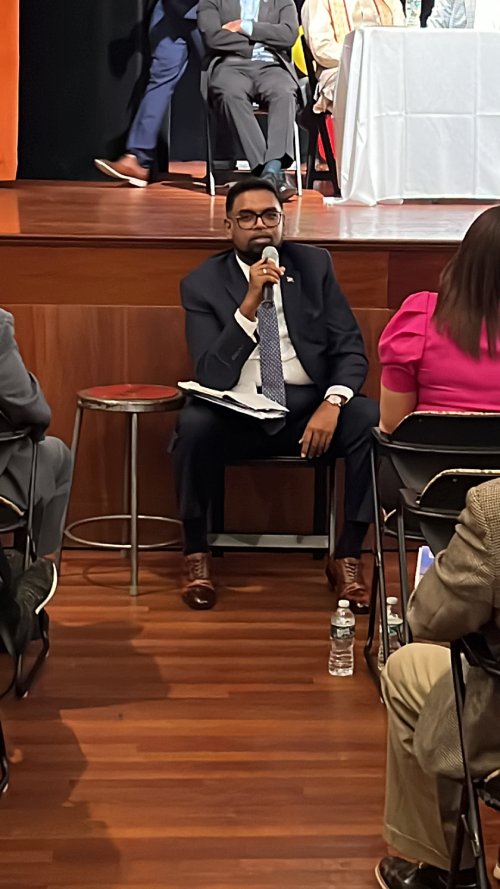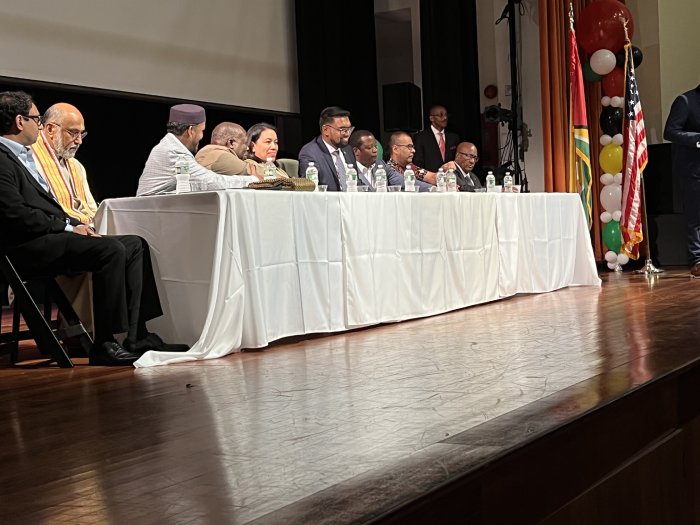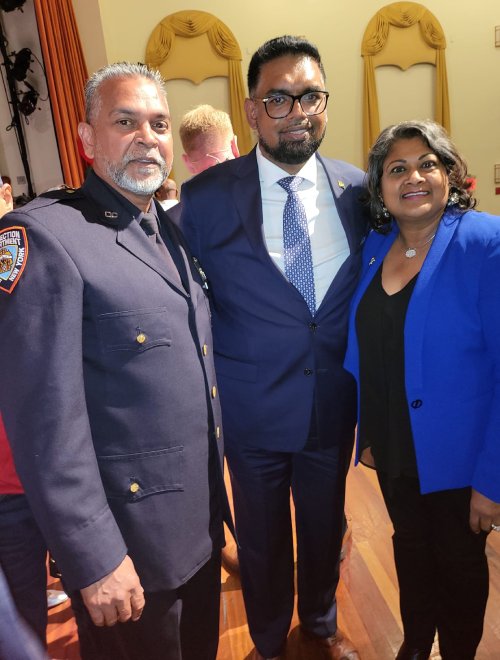 The event was held at the Jamaica Center for Performing Arts. The President and his delegation received a very warm welcome. The program began with the national anthems of USA and Guyana followed by religious invocations of Guyana's three main faiths — Hinduism, Christianity, and Islam.
The President spoke for an hour. Foreign Minister Hugh Todd and Foreign Secretary Robert Persaud also addressed the large gathering. Also in attendance were the Guyana Ambassador to the UN and the Deputy Ambassador to Washington.
The President descended in the seating section of the auditorium and fielded questions. Then he posed for photographs.
Besides meeting the diaspora, the President is inNY for meetings at the UN that opens on Monday Sept 19.