Kite flying is integral to Easter and on Easter Sunday the St Joseph Coordinating Committee of the UNC hosted a Family Day with kite flying, a bouncy castle, musical chairs and several give away including pizzas, polouri, ice cream, popcorn, soft drinks, sno-cones, and lunches- veg and non-veg.
The weather condition -sunshine and wind-was ideal for kite flying. Scores of parents accompanied their kids and assisted them in the mounting of their kites. Children were all excited as they ran about the savannah to keep their colorful kites in the sky.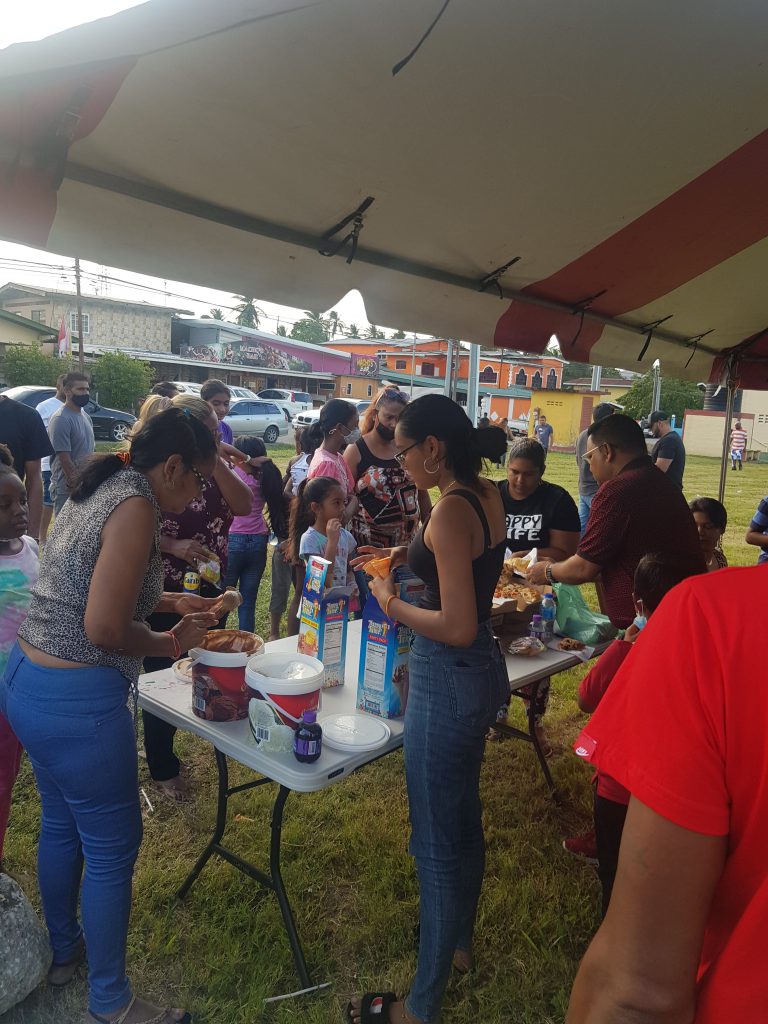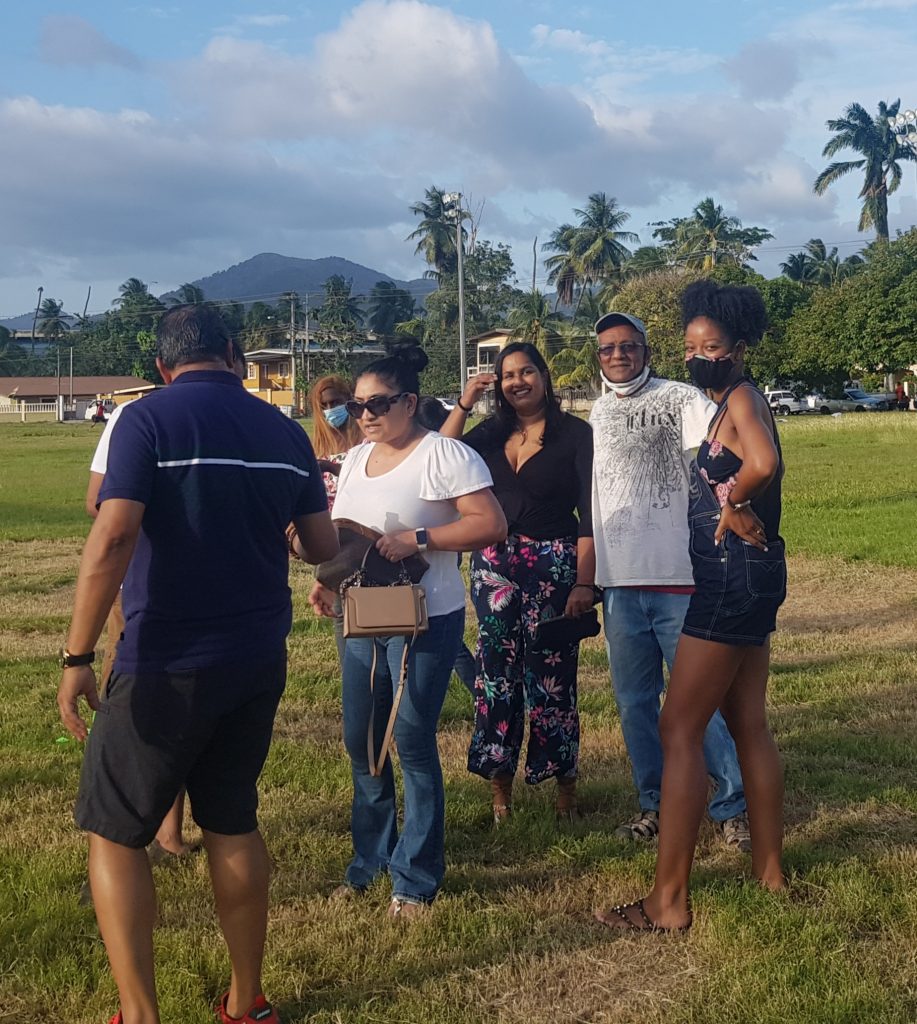 UNC activists and volunteers were at hand to ensure that all present and children in particular had their share of the many goodies. The bouncy castle was a hit, always congested with the young children as they struggled to climb the steps to reach the top and then slide down.
The musical chair was another big hit and Anil Roberts of Dougla Politics added to the fun by offering $100 in prize money. This was matched by another onlooker. It was exciting to see Anil Robert joining with the children in the game of musical chairs but was finally beaten leaving two survivors to share equally in the prize money.
UNC activist Vishnu Koon Koon and Brian Baig, members of the Coordinating Committee of UNC St Joseph, along with Councilor Amit Sooknanan, were at hand to endure the smooth running of the events.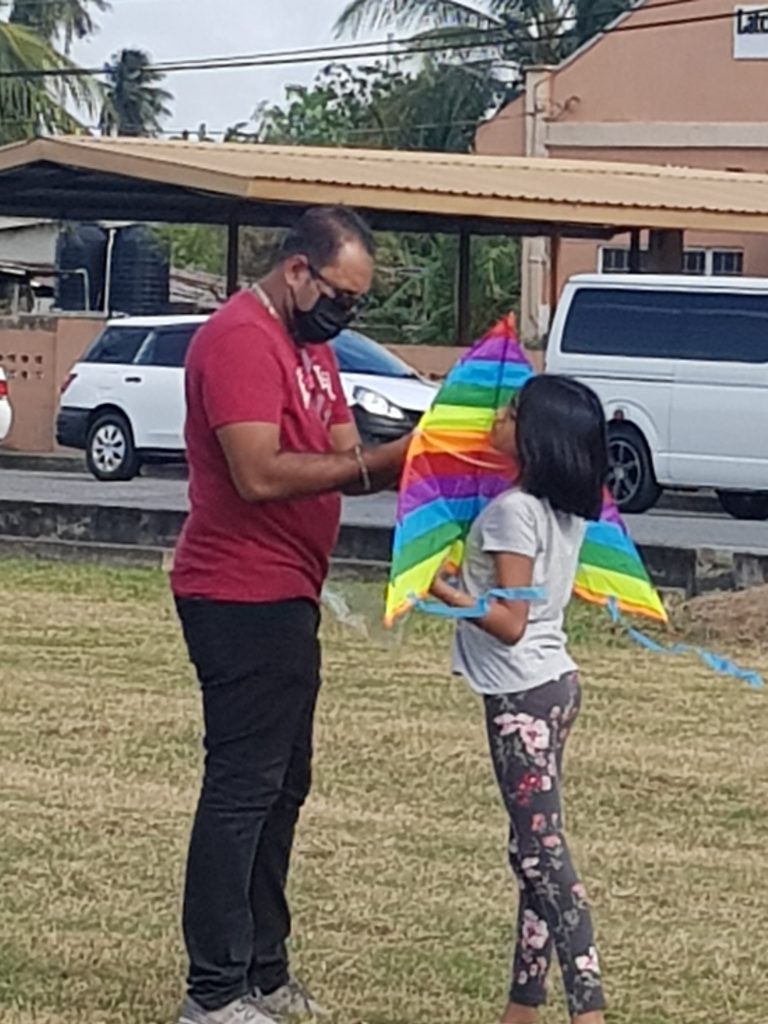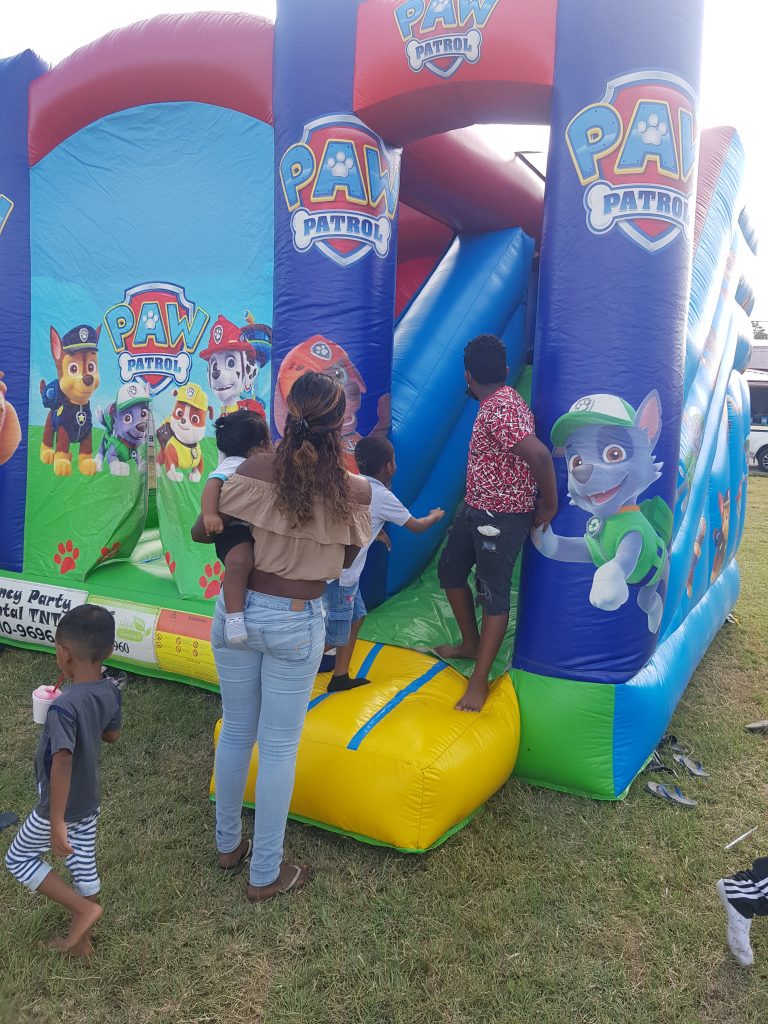 Well-known activist, Bindool, of Barataria was present with his family enjoying the many activities and assisting children with the mounting of their kites. "This is commendable. I hope the UNC will continue to organize more of these family outings. My grand-children are all smiles!"
Ani Roberts was happy to see people of all ages and ethnicities joining together to have fun. He also commented on the need for merit and that citizens should be rewarded for their hard work. Roberts said that the UNC would always strive to provide equal opportunities to all and bring an end to the PNM culture of nepotism.
By Dool Hanomansingh