Auntie Savitri (sitting, dressed in pink) of greater Richmond Hill, Queens, New York has been hosting a Ramayana Yagya since Monday evening July 4. The Yagya is being held at the Gopal Sundar Mandir in Richmond Hill on 102 St corner of 101 Ave, in Little Guyana.
Auntie Savitri is formerly from Mahaicony, Guyana. She is the mother of six girls and four boys; three of her children passed on.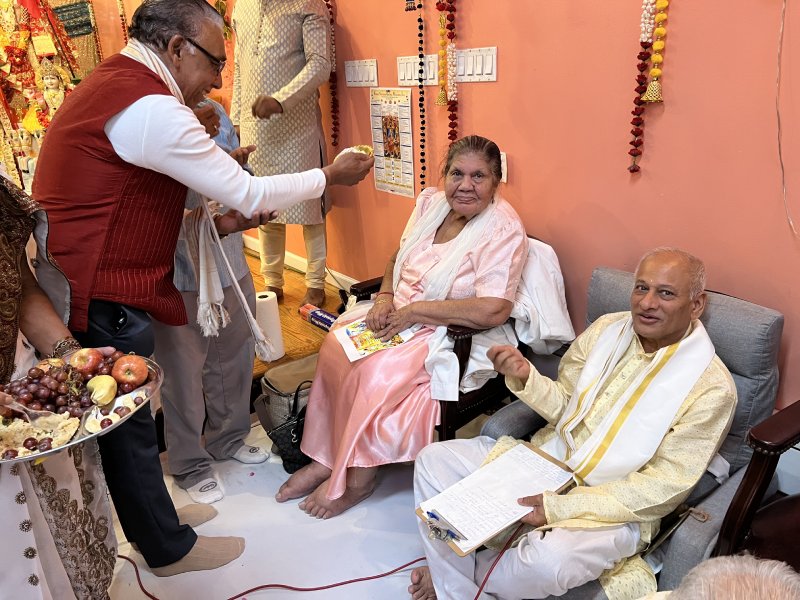 The Yagya was planned for last February but was postponed till now because of Covid challenges. Auntie Savtri's children and her extended family have been very supportive and helpful in organizing the Yagya, and in getting the Mandir ready for the puja.
The Yagya has been held nightly and will continue till Saturday evening with discourse from the holy Hindu scriptures. The Yagya will conclude on Sunday morning.