Hai preet jahan ki reet sada          Where love has always been the culture
Main geet wahan ke gaata hoon    I'll sing songs of that country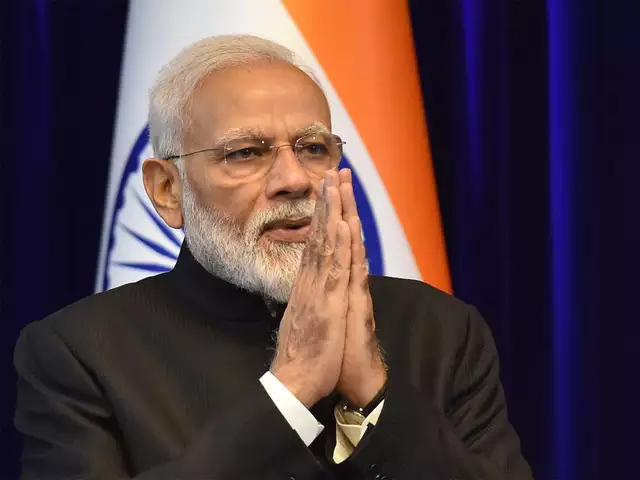 With clasped hands, Prime Minister of India, Narendra Modi has offered to the world India's commitment to help all humanity in fighting the Covid-19 pandemic through its massive Vaccine Maitri (friendship) programme. In Indian tradition, clasped hands symbolise communication with respect, sincerity and honor to God, request for divine guidance to fulfill our true purpose on earth, to ensure that that we bring to the world that which is expected of us, that is, to do our duty (dharma) in service to humanity. The gesture of clasped hands is a powerful symbol that India has a relation with every heart regardless of creed, colour or race. Covid-19 is not just a health crisis but a crisis of civilisation. Indian civilisation is often described as – "Sa Prathama Sanskrati Vishvavara",the one which comes before all has only been enriched with time!
Bharat, the original name of India, translated in ancient Hindu scriptures as 'The Cherished', was the name given by people who arrived at the river Sindhu; they changed the name to Hindu and then to Indus; after which India became the name of the country. Indus- Valley Civilization, also known as the Harappan Civilisation or Indus-Saraswati Civilisation, began from banks of the Indus and Saraswati rivers. The Indus civilisation flourished from around 2600 to 1900 BC with more than 1,400 towns and cities covering at least 800,000 square kilometres of what is now Pakistan, India and Afghanistan. It is revered as the beginning of Indian civilisation.
Mohenjo-daro which was built in the 26th century BCE became the largest city of the Indus Valley and one of the world's earliest, most prosperous urban centers where people worshipped the Mother Goddess of fertility. Never has there been any other nation where religion and culture have had such a deep influence on kinship groups of that period. To the east of the Indus River, the Ganges Plain became another center of ancient Indian civilisation. As of today, Indians call the Ganges River "Mother Ganga." With her steady flow she provides the waters that offer nourishment, faith and hope- the waters that are symbolic of the very life-blood and humanity of the Indian nation.
Indian civilisation has always been dynamic with settlers and traders coming to India from different land and sea routes. This facilitated the growth of a complex pattern of civilisation illustrated in the intangible art and cultural traditions from Ancient to Modern India, whether in the dancing Buddhas of the Gandharva school of art, in the temples of North and South India, or in Mughal architecture reflective of Hindu and Muslim tradition.
Dharmic religions that originated in the Indian subcontinent, namely Hinduism, Jainism, Buddhism, and Sikhism, have also profoundly impacted Indian culture. Of major significance, no foreign language contains any equivalent words for 'dharmic' or 'dharma' since such a holistic culture has never existed anywhere beyond the boundaries of Indian influence.
Dharmic religions all encompass humanity as "One Global family", – vasudhaiva kutumbakam – "regardless of different beliefs of different people." Dharma points to the universal principle of duty or action that upholds and sustains humanity and the entire universe. Inthis aspiration,India seeks acquisition of knowledge, realization and liberation of the self.
Respect for all people, respect for different cultures, respect for other viewpoints, pursuit of medical science and scientific inquiry have always been at the heart of Indian tradition. Hindu medicine is as ancient as Hindu Civilisation. Ayurveda or medical science means the "science of the prolongation of life." Prime Minister, Narendra Modi has stated that the existing pandemic situation presents a right time for Ayurveda medicines to become even more known globally.
India has excelled in research in the fields of mathematics, science and space technology. India's invention of ZERO as early as during the Gupta period (5th century AD) was a vastly significant mathematical development, imperative to calculus and global achievements in physics, engineering, space technology and astrology. India proceeded to develop the decimal-place value system in the mid-7th century which made scientific calculations possible for man's journey to the moon.
Yet facts in Modern Indian History from 1850 onward, confirm that British colonial powers believed it was their duty to bring Western civilization to primitive people or to destroy Indian culture completely. India was viewed as a land of poverty, hunger, dependency- a non-competitor and non-contributor of ZERO rating to global development .
Mohandas Gandhi known as Mahatma (Great Soul) made a critical distinction: Modern Civilization expresses attachment to  Materiality, whereas Indian Civilization is rooted  in Happiness as a state of mind, Simple Living and High Thinking. For Gandhiji, performing important duties is reflected in what priorities are shown in action.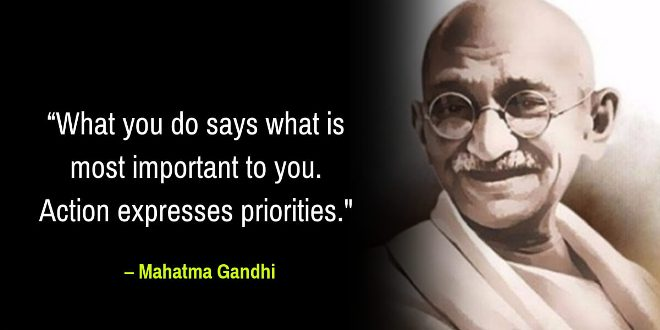 In less than a year since the global vaccine development process began in March 2020, India's Serum Institute of India's (SII) which supplies 60 percent of the world's vaccine, started manufacturing the Covishield and Bharat Biotech's Covaxin for inoculation within the country and for shipping abroad. As of March 15th 2021, true to its pledge to support vaccine equity, the government of India had already supplied 58.64 million approved Made-In India Covid-19 vaccines to over 70 nations including CARICOM countries which received a donation of 500,000 doses. The contentious question that has surfaced in Trinidad and Tobago is – Why government did not take action in a timely manner to request "free" vaccines from India as a life saving measure during a worsening pandemic?
By the time the Government of Trinidad and Tobago made a request for a donation of Covid-19 vaccines from India it might have been too late. However, the Indian High Commissioner, His Excellency Arun Kumar Sahu assured that he will go the extra mile to assist. Subsequently, India pledged a donation of 40,000 vaccines. Currently, it is also difficult for Trinidad and Tobago to pursue a 'commercial purchase' of vaccines from the Serum Institute of India due to high global demand. India has never imposed itself on any other sovereign government to either request or "accept" help under its 'Vaccine Maitri' programme. It is up to a sovereign government to make a request.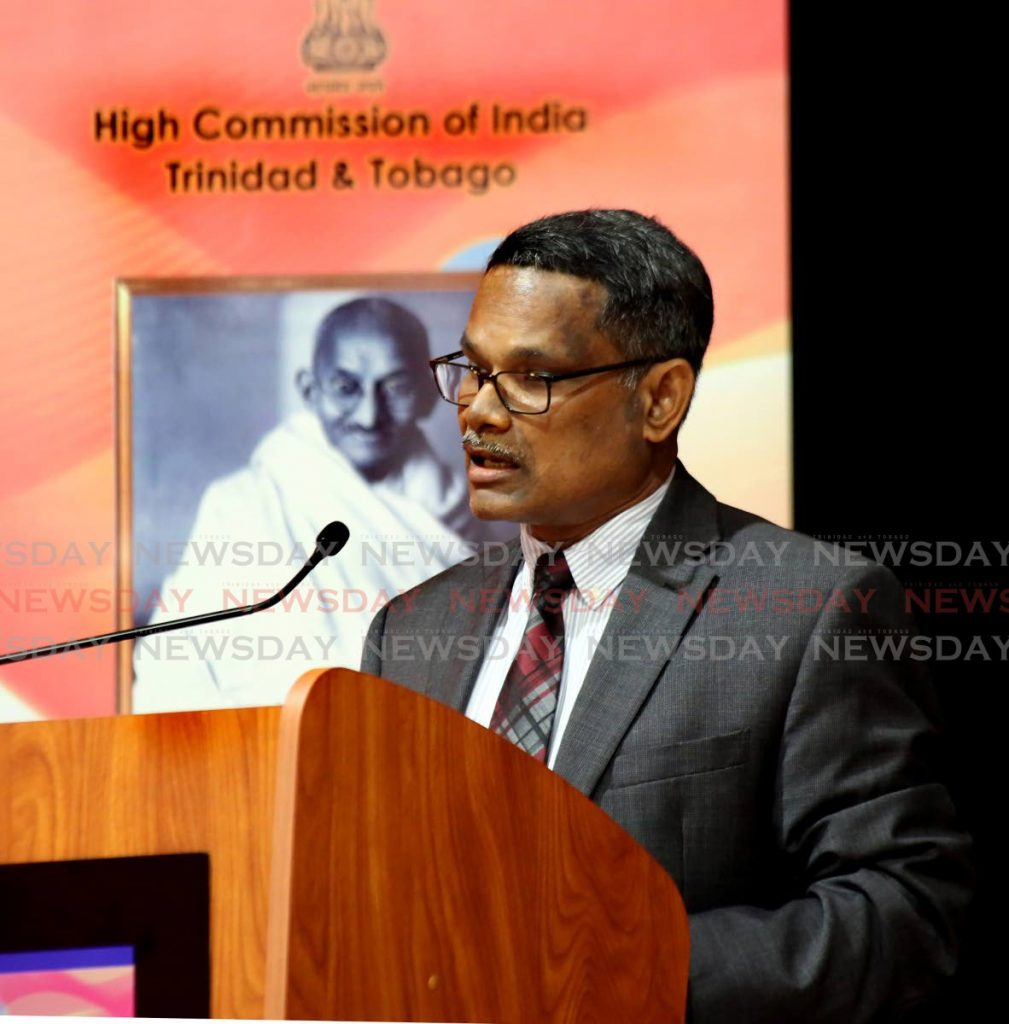 "Lives are at stake. We must act." These words came from Dr. Roodal Moonilal, Opposition Member of the United National Congress (UNC), Trinidad and Tobago in a virtual forum on March 1st, 2021. With reference to CARICOM countries that received vaccines from India, Dr. Moonilal re-iterated: "They wrote and they got."
During the TV 6 morning edition of 10th March, 2021, Dr. Moonilal called on the government to appoint a multidisciplinary team of professional men and women to formulate a plan for the purchase and administration of Covid-19 vaccines in Trinidad and Tobago. This kind of team approach is needed for the pursuit of a shared vision guided by scientific evidence and ethical criteria to recommit to the civilisational values of equality, solidarity and cooperation.
Given this general framework, Dr. Moonilal underscored that the value of the Covid-19 vaccines is not only linked to health but other sectors, key among them are education and the economy given that schools and the borders remain closed. Trinidad and Tobago must then take decisive steps to secure Covid-19 vaccines to overcome the challenges posed by the pandemic in moving the knowledge economy and international cooperation.
The significant point that emerged from Dr. Moonilal's discussion was that securing vaccines during a pandemic does not involve a relationship only between presidents, prime ministers, or between government and opposition members in the halls of parliament. Ultimately, this must be a relationship between our peoples to work together for greater democracy, international goodwill and progress in human civilisation.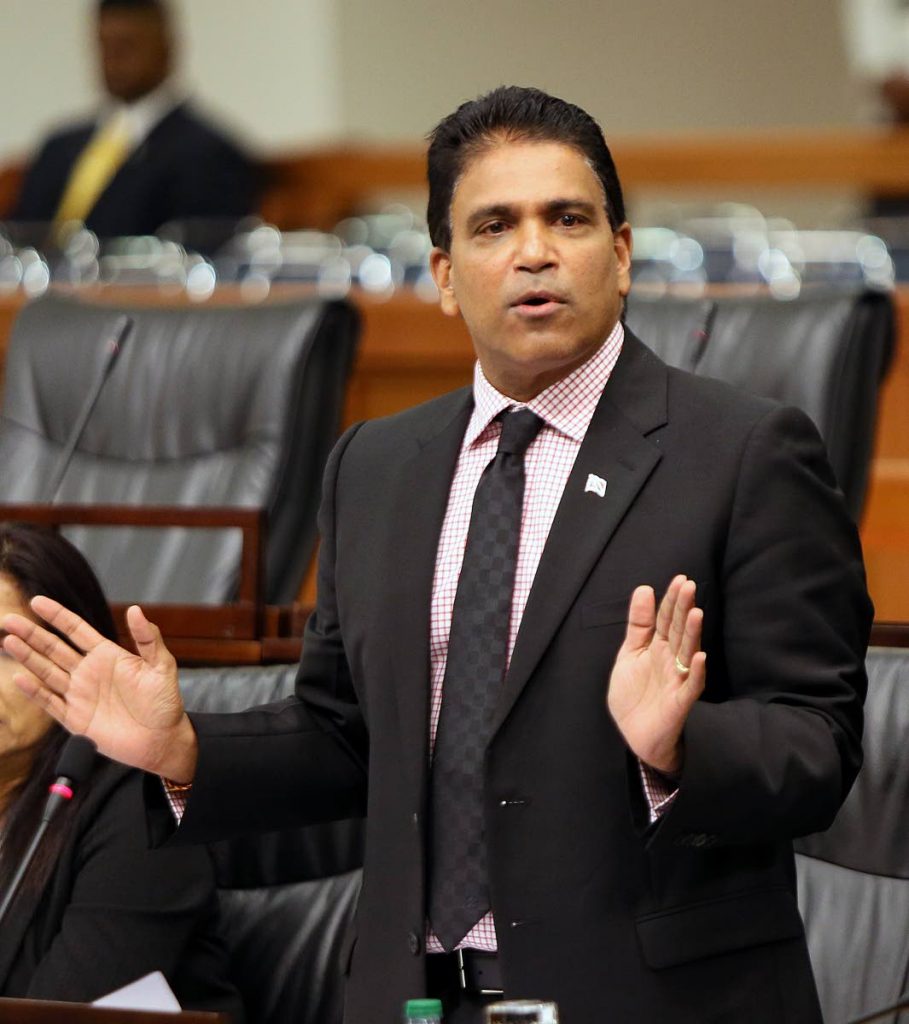 World Health Organisation (WHO) chief, Tedros Adhanom Ghebreyesus, has applauded India's delivery of Covid-19 vaccine under COVAX facility which enabled over 60 countries to begin vaccinating their health workers and other priority groups. Prime Minister Narendra Modi responded beyond the supply of vaccines- "We are all together in the fight against this pandemic. India is committed to sharing resources, experiences, and knowledge for global good." As of March 15,2021, India administered 29.74 million vaccines to its most vulnerable people, with 24.31 million receiving at least one dose, securing it second place in the world, ahead of the UK. India is now expanding its vaccination campaign to reach the population aged 60 years or over.
In the Trinidad and Tobago context, Dr. Roodal Moonilal has reinforced core principles of ethics and equity by stating that "office" should not qualify anyone priority for Covid-19 vaccine and the criteria must be on the basis of medical protocols of age and co-morbidity which have been specified by the Ministry of Health. In the parliament, Opposition Member of Parliament, Rodney Charles, has raised the critical question of equity in vaccine access and expediency for elderly persons with co-morbidity who have experienced greater burden from COVID-19 virus. The government of Trinidad and Tobago now has an obligation to infuse equity, transparency, accountability in the national roll-out of vaccines which is scheduled to begin from April 6, 2021, initially with health workers and people above the age of 60.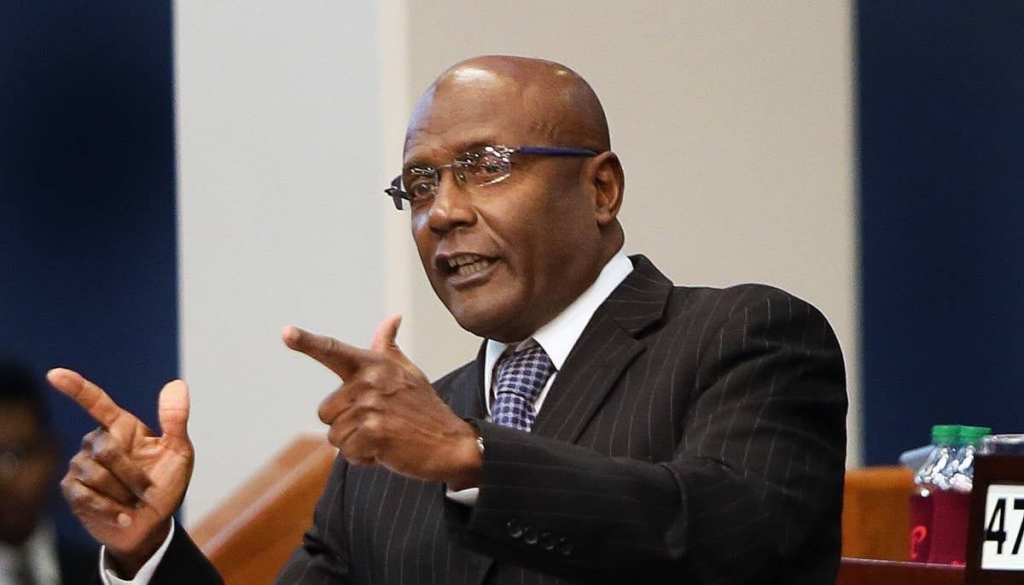 Notwithstanding, a slowdown in vaccine exports in order, since March 26, 2021 India has rolled out more than 500,000 doses of Covid-19 vaccines as grants to Paraguay and Fiji (100,000 doses each), Zimbabwe (35,000 doses), Niger (25,000 doses), the Nepali Army (100,000 doses) and UN peacekeepers (200,000 doses).
India, is the largest democracy in the world with a population of over 1.3 billion people of varied races and cultures. According to the UN Secretary-General Antonio Guterres: "India has passed this test in an exemplary manner by finding the right balance by not just inoculating its own, but also healing the world. I think the production capacity of India is one of the best assets the world has today and I hope that the world understands that it must be fully used." The government of Trinidad and Tobago on behalf of its people should fully utilise this golden  opportunity to deepen historic ties and the long standing relationship between India and Trinidad and Tobago for the century ahead.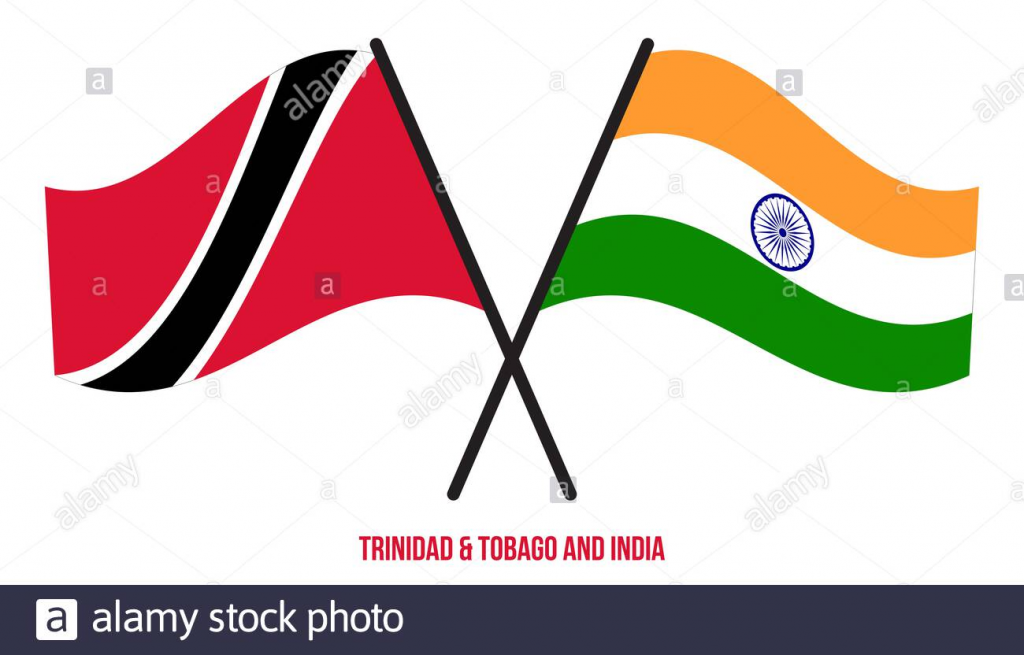 The foundation of the India's Vaccine Maitri programme is the civilisational adage of Vasudhaiva Kutumbakam (Sanskrit: वसुधैव कुटुम्बकम. from "vasudha", the earth; "iva", is; and "kutumbakam", family) meaning that the entire world is one small, tightly knit, nuclear family. This foundational concept is at the core of the patriotic film Purab aur Paschim (East and West) set in the 1960s. The film presents India's freedom struggle for independence, a country where civilisation found its roots and a country that has proven to the world that it can lead for the benefit of all humanity. The song Hai preet jahan ki reet sada (Where love has always been the culture) is portrayed by veteran actor, producer and director of the film, Sri Manoj Kumar. 
Bhagwan kare yeh aur badhe                I pray to God that India keeps on succeeding.
Main nit nit sheesh jhukata hoon           I bow my head completely over there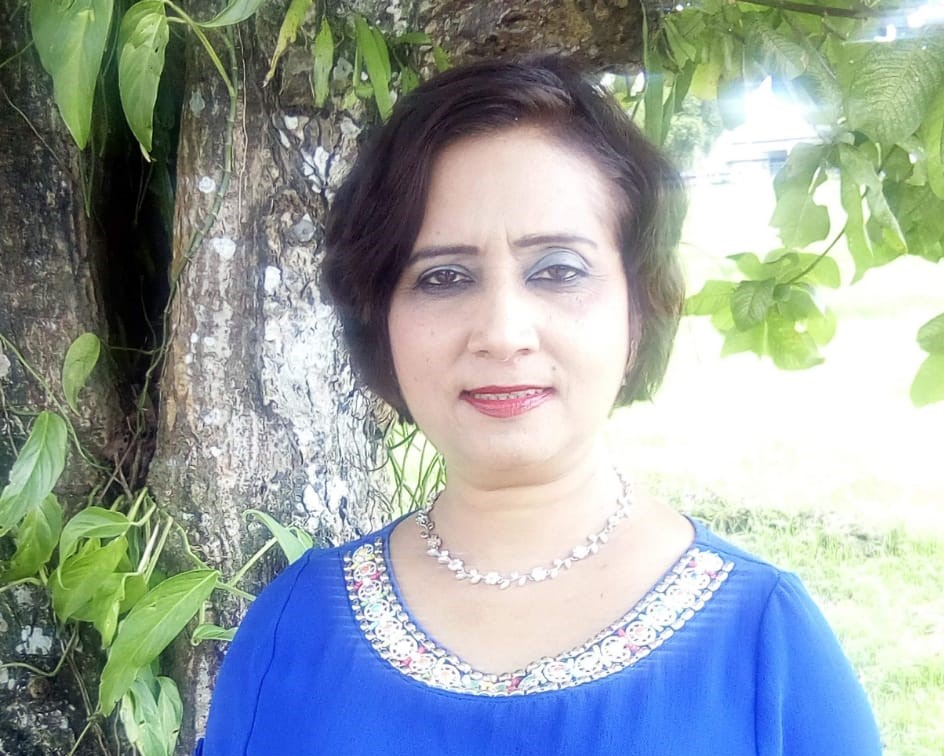 Vashti Singh was awarded a research scholarship by the Indian Council for Cultural Relations (ICCR), Government of India and graduated with a Ph.D in Sociology of Education from Jawaharlal Nehru University, New Delhi, India in 2006. She has served as an Assistant Professor in the Bachelor of Education Programme and Chairperson of the Research Ethics Committee at The University of Trinidad and Tobago. Vashti Singh has presented her research on the theme of comparative perspectives in education in several diasporic countries including Trinidad, Suriname, Mauritius, South Africa and India.