An Indo-Caribbean group celebrated Black History Month with a lecture program (including music and poetry), on the afternoon of February 25 at the Queens Public Library on Lefferts Blvd and Hillside Avenue in North Richmond Hill. The lecture was organized by Queens Book Fair & Literary Festival Inc.
Among the presenters were: Dr. Dhanpaul Narine, Dr. Rosalind (Rose) October who also served as moderator, Tazafool Baksh, Ariana Narine, Ambika Chandra, Ethan Manav Misir, Melissa Deoki, Maya Hardowar, Ambika Peraud, Ashook Ramsaran, Deo Gosine, Samantha Tappin, Jackie Jones (Dep Superintendent Dist 79 NYCDOE), Nayana Chetram, Rohana Chetram, Silkee Smith, lawyer Rusat Ramgopal, Karisa Jagbeer, Alexander Dial, and others. They presenters addressed various aspects of Black History including on important civil rights leaders like Dr. King and Malcolm X.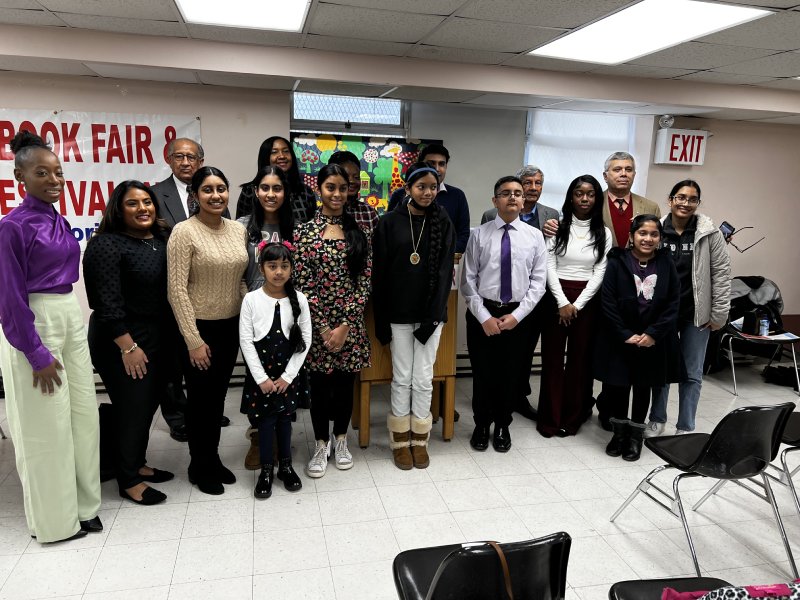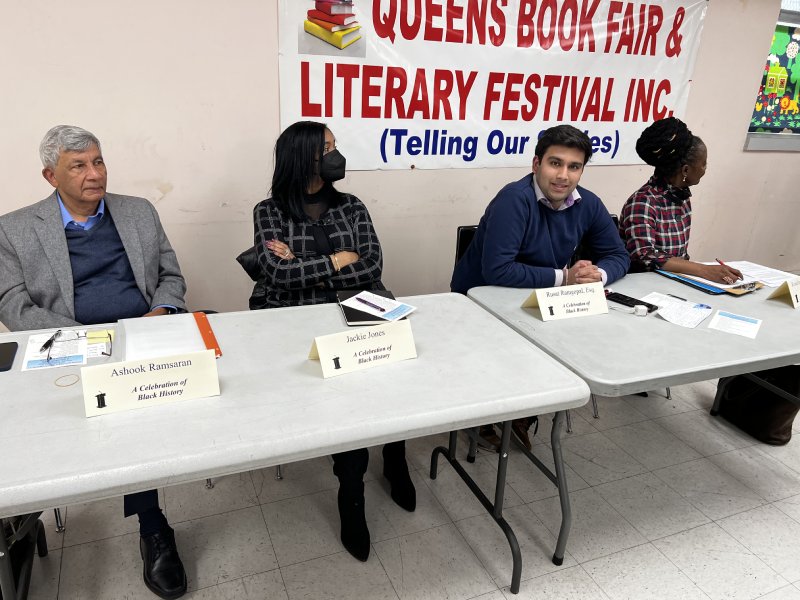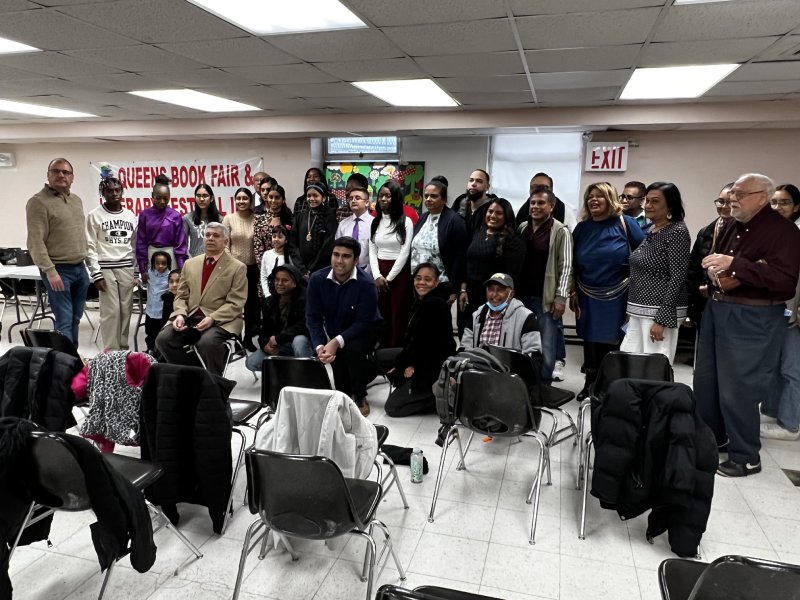 There were several youngster – all of who were commended for courage to address the gathering and for their comments about Black History.
Refreshments were served at the conclusion of the program.