Mothers' Day is once more with us, and I have not heard any leader announcing any plan or policy to improve the lives of girls and women. Mothers' Day continues to be filled with purchasing gifts, preparation of meals and playing Sundar Popo's Mothers' Love, a legacy of the musical genius.
Many of our women are engaged in micro enterprises and need skills and training in finance, management, and customer service. One would have expected issues as such to be addressed by community leaders and their organizations but that is not to be. The struggles of this vulnerable groups are ignored but it is expected that they participate in the activities of the mandirs, sponsor poojas and observe rites, rituals, and festivals pertinent to a Hindu way of life.
In 1978 the Hindu Jawaan Sangh sponsored few seminars at the JFK Lecture Theatre to train executives of mandirs on managing the affairs of the mandirs. Professionals such as Suruj Rambachan, Anant Rambachan, Dr Ramesh Deosaran and the late Indar Sahadeo were among the presenters. This program was well received by scores of delegates from mandirs across the land.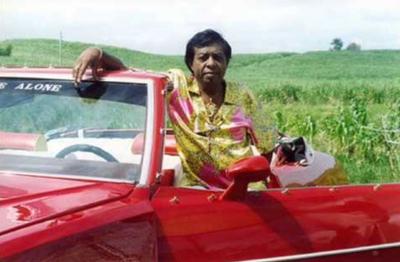 In the early 1980s the Hindu Seva Sangh sponsored a forum for youths to explore business opportunities and career choices. Leaders and professionals from several business and service organizations had booths and were at hand to provide information. Held at the Chaguanas Senior Secondary School, the participants were across the gender and ethnic divide.
Unfortunately, programs of this nature are never identified today. Many argued that these programs are available in the schools and institutions such a YTEP, NEDCO etc. While this may be so, most students did not see the value of these programs until they were now in the job market. The reality is that these organizations exist to serve the needs and ambitions of their leaders, not the needs of the common people.
Recently I saw a video with American Express offering a gift of $25 US to its customers to encourage them to shop at small business outlets. This was a response to save small businesses that have become vulnerable when WALMART comes in their neighborhood. President Obama endorsed the initiative of American Express and was highlighted visiting a bookshop with his two daughters in support of small businesses.
Another initiative was to provide incentives for small businesses to market their businesses in social media. This was done and there was a boost in the number of shoppers at small business outlets. Today small entrepreneurs are no longer vulnerable to giants like WALMART. Thanks to the people at American Express and President Obama the people have learned to stand up with small businesses.
It is not enough to lecture vulnerable Hindus from the singhasan but more so to hold their hands and take them along. Many of our people need this assistance that are not coming forth. I recalled my neighbor, the late Narine Roopnarine, was selected to play for T&T Under 19 versus Barbados. With no transport to reach Gilbert Park from Endeavour, his sister brought his plight to my attention. I travelled with him to Gilbert Park and in the evening, he was seen on television bowling wickets. Narine went on to play Under 19 Cricket for T&T for three consecutive years.
Mohammad Yunus of Bangladesh had faith in the poor female entrepreneurs who, trapped for capital, must resort to money lenders. Traditional bankers did not view that poor woman as bankable and dismissed Yunus's scheme as destined to fail. Today the Grameen Bank is a model for the poor globally, even in the USA but not in oil-rich Trinidad and Tobago!
So, when Mothers' Day comes around the following year it would be buying gifts, preparation of sumptuous meals and listening to Sundar Popo's Mothers' Love. What more are there to expect from the poor and leaderless? 

By Dool Hanoman Singh