Navaratri reminds us that health and security should be the foremost desire on any individual, community, or nation. When we fall sick, life loses meaning. We are unable to work and we are at the mercy of doctors and other medical staff and our family now has to care for us. This is best manifested in the current Covid 19 pandemic that has stalled the world.
Learning is disrupted as schools are not being operated as before. While few are allowed to be in school the vast majority are engaged in online learning in virtual classrooms. Many weaker students are at a disadvantage since it is difficult for the teachers to render personal attention.
The crime hotspots in this country are infested with criminal gangs, almost 200 according to police records. Where these gangs are located families with the wherewithal are moving out and businesses are afraid of investing. Some businesses are robbed and the operators are beaten while a Commissioner of Police looks on hopelessly. Our farmers are victims of praedial larceny and very limited or no intervention by the police.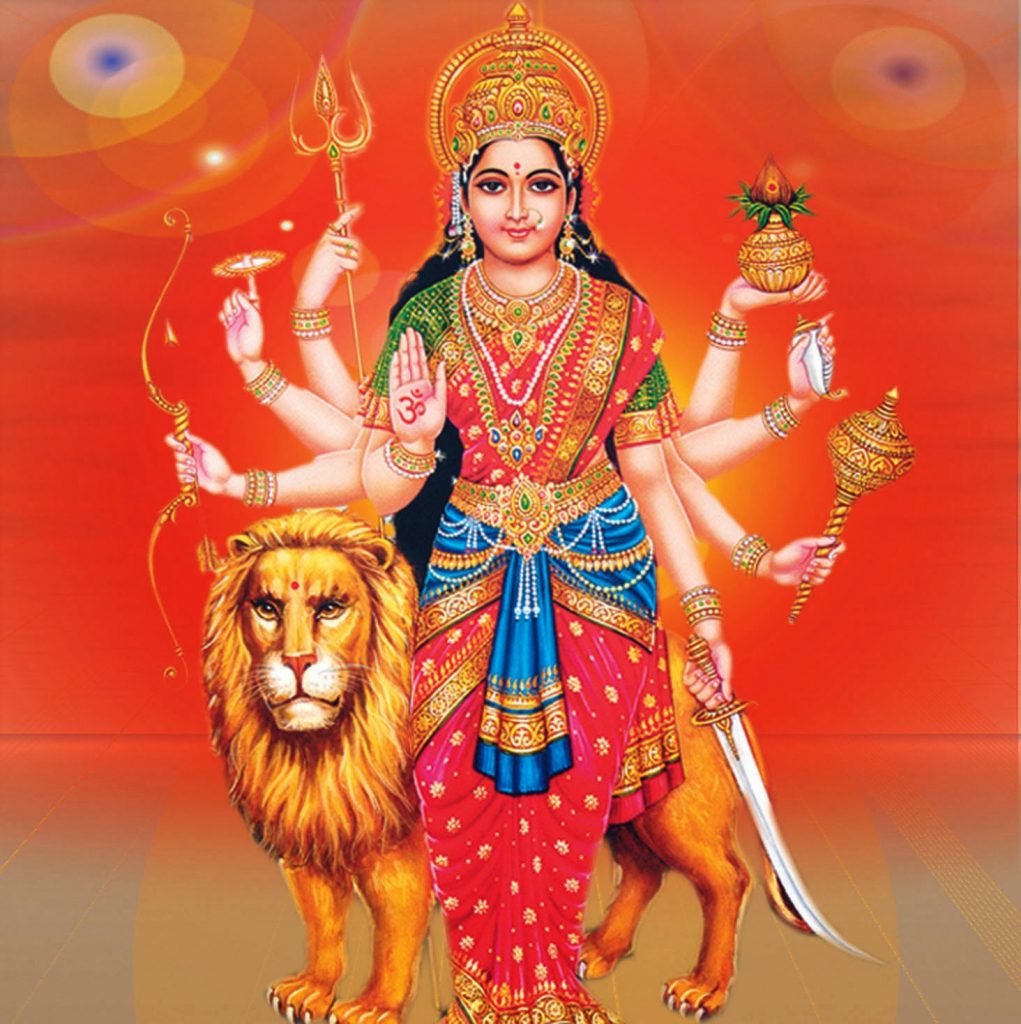 It was to address issues of crime that Mother Durga took form. The demon Mahishasura was a terrorist killing and destroying the livelihood of the Hindus. The gods had to address this threat and so they merged their energies to bring forth Mother Durga. In her encounter with the demonic forces she was ruthless in her pursuit of destroying the demons. She took the terrible form of Mother Kali and drank the blood of the demons to ensure that their blood does not spawn new demons.
Hindus must know that on the ninth (final) day of Navratri, Rama, an incarnation of Vishnu, took birth to destroy the demonic race headed by Ravana. Born a prince, Rama excelled in the military science to fulfill his khshatriya (warrior) dharma. The military might of Rama remains unsurpassed to this day. While known for his humility, Rama was relentless in his destruction of evil.
Rama's social skills were demonstrated in his relationship with his father, mothers, brothers and all and sundry. He was a true warrior prince, not a coward. Though loved by the people to run the country, he happily renounced the throne to encounter the demons and destroy them.
Our celebration of Navaratri should focus on health and fitness. We need to look seriously at regular exercises and proper nutrition. A vegetarian diet should be made compulsory and meat and other animal products should be shunned. After all, we are not canines!
We need to urgently come up with a plan to arrest the spread of diabetes in our community. Alcoholism and drug addictions are social issues that cannot be ignored. These are lifestyle diseases that can be eradicated if we change gradually our bad habits and adopt new ones.
The Hindu community needs to embark on a program of fitness. Today our young adults do not engage in laborious work, their time being shared between studies and their recreation in social media.
Navaratri should be spent in initiating fitness and hiking clubs. Yoga needs to be incorporated into our daily lives. It is only when we have the Durga force in us that that the asuric or demonic qualities would take flight.
Sitting on a singhasan extolling the virtues of Rama is not enough. We need to reflect health and fitness in our daily lives.
May Mother Durga take refuge in us!