A youth camp was organized in Richmond Hill from August 22 to 26th. The organizers held a graduation ceremony on the afternoon of August 28 for the youths who participated in the camp that involved cultural activities.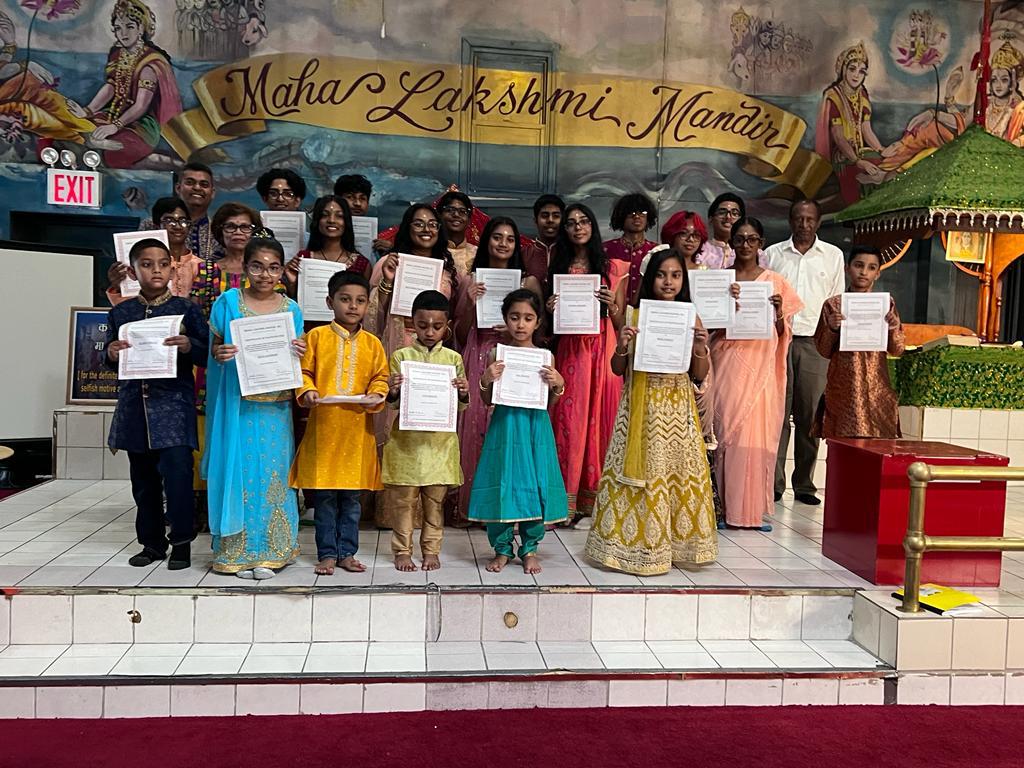 The camp was planned and organized by Pandit Ravi Doobay and held under the auspices of Maha Lakshmi Mandir located at corner of 123rd Street and 101 Ave. The Maha Lakshmi Mandir is led by President Karan Singh. The camp and graduation ceremony was held at that location.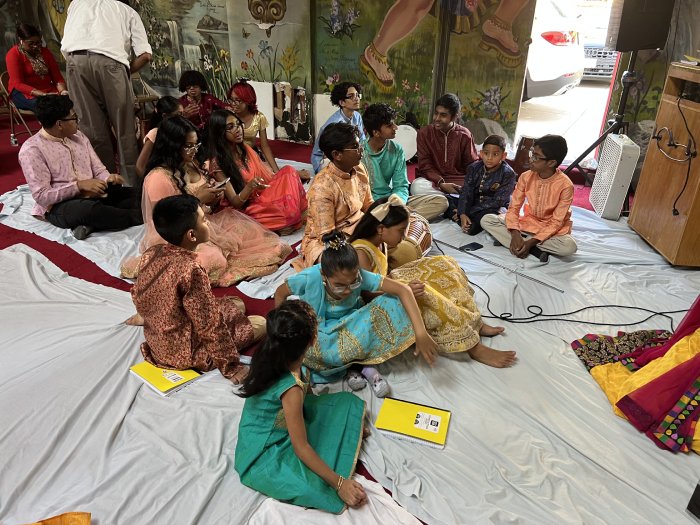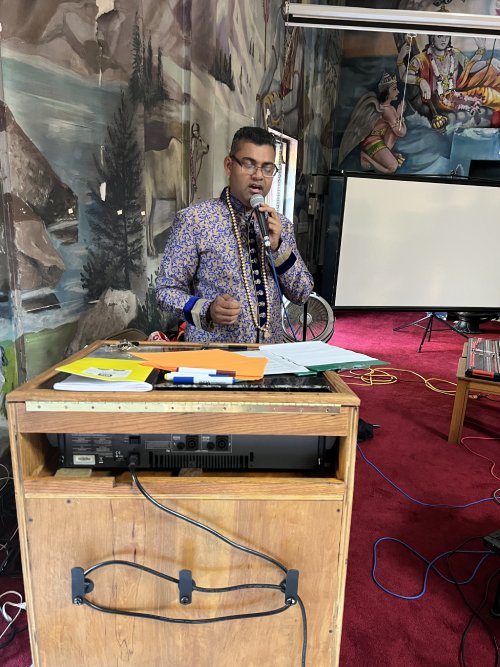 Several religious organizations collaborated in the organizing and promotion of the camp: Shri Lakshmi Narayan Mandir, Shree Krishna Mandir, Shri Adi Shakti Durga Mandir, Shri Radha Krishna Mandir, Sanathan Dharma Hindu Mandir, USA Pandits Parishad Inc. The camp was held free of costs. Donors sponsored meals and materials.
The daily activities of the camp, ran from 8:30 AM to 5:00 PM included: academic mentoring and guidance, leadership skills, finance and budgeting, rangoli designs, chanting slokas and mantras, performing hawan, doing yoga, meditation, and fun games. The activities were both outdoor and indoor. (Pix: youths preparing for the graduation ceremony).