Ramayana in the Park closed Sunday morning August 21 by young Pandit Prakash Lakshminarine who gave a summary of the Ramayana but not before Pandit Chunelall Narine brought the tent down with his terrific discourse and singing on Saturday evening. It was a packed tent of hundreds. The Discourses began the preceding Sunday evening. It was organized under the banner of Ramayana in the Park Inc.
Saturday was the last evening and the final session of the seven nights Ramayana Yagya. Each night focused on a different Kanda of tge seven Kandas of the Ramcharitmanas. Pandit Chunelall dealt with the Utara Kansa. The Ramcharitmanas was penned over 500 BC, long before Christianity and the Bible. He was joined by Acharya Arun Gossai for a duet bhajan.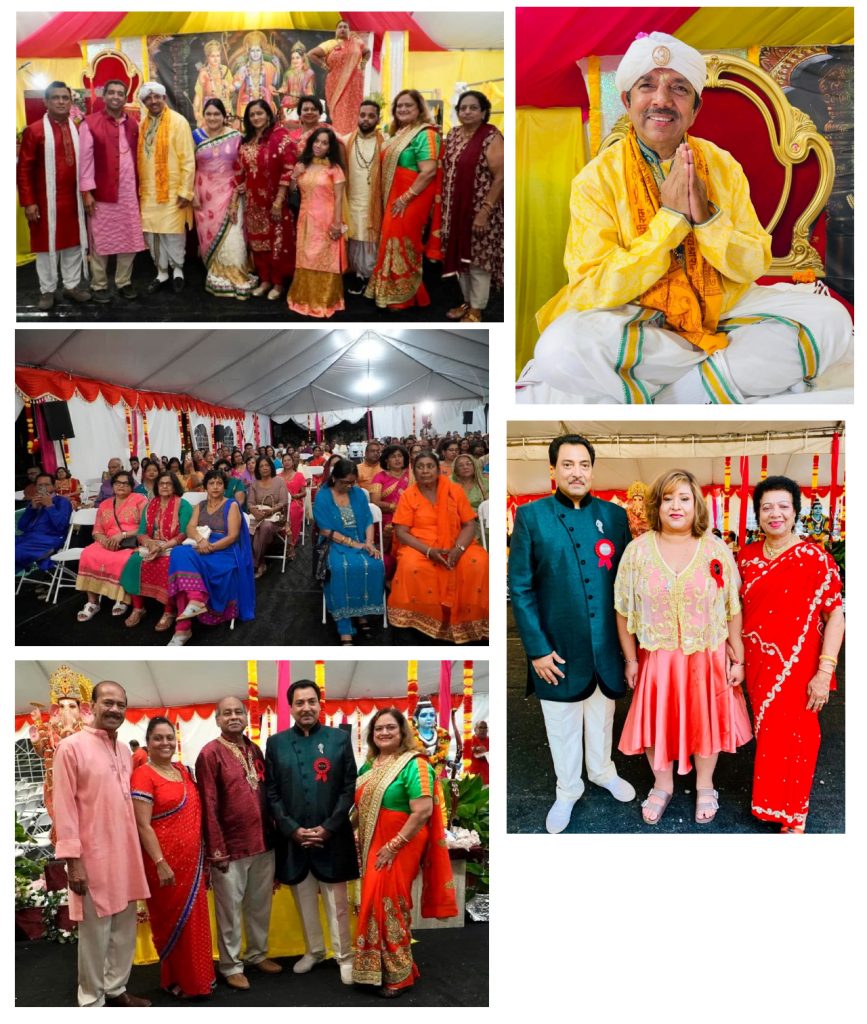 Uttara Kand of the Ramayana refers to the period of Ramrajya over Ayodhya, where Shriram rules over Ayodhya and keeps up the spirit of being right and being a model to people.
He explained that Goddess Sita revealed that Lav and Kush are the sons of Shri Ram and handed them over to him. As her work in earth was complete, Sita Maa requests her mother Bhudevi, and the earth opens up and MaaSita is taken in. Shriram declared that Lav and Kush as heir apparent to the throne and realizing that the purpose of his coming to earth is over, departed by entering the waters of river Sarayu.
The following morning, Pandit Prakash Lakshminarine gave a brilliant summary of the Ramayana that was well received by the large congregation.