Nowrang Persaud, a small sized man but a towering figure in Guyana, died two weeks ago at the age of 85. Nowrang, as we called him, served his country with distinction, deserving of the highest accolades. He made Guyana, Indian Guyanese and the Indian diaspora proud for his service globally. He was a man relations specialist. He built an international stature through honesty, integrity, professionalism, and hard work. He did not compromise his integrity and professionalism to rise to fame unlike some other Guyanese (several Indians included) who sold their souls and supported rigged elections to rise to prominence and for global positions. Few, if any, can compare themselves to Nowrang who did not seek fame or honors for his service. He was a simple who did his job with humility and demonstrated empathy for the less fortunate. He grew up in poverty and grew out of it through the dint of hard work and sacrifices not selling his soul for a position as several Guyanese did. He was caring and compassionate towards. And although a Hindu, he was blind to faith and ethnicity. He saw all as equal and served all.
People are astounded at Nowrang's skills in human relations management and though him about the presence of Indians in Guyana and Indian culture. They also get to know about Guyana and her people. Foreigners who met Nowrang are amazed that that a small country could produce a man of his brilliance and capacity. And we are proud that a small poverty stricken country has produced such a giant who served globally through the UN and other international organizations.
Nowrang was a very prominent human relations person, an inspiration in business administration. He had a recognized name brand as a human relations consultant with politicians seeking his service especially in the sugar industry. He was integral to the success of Guyana sugar during the productive years of the company.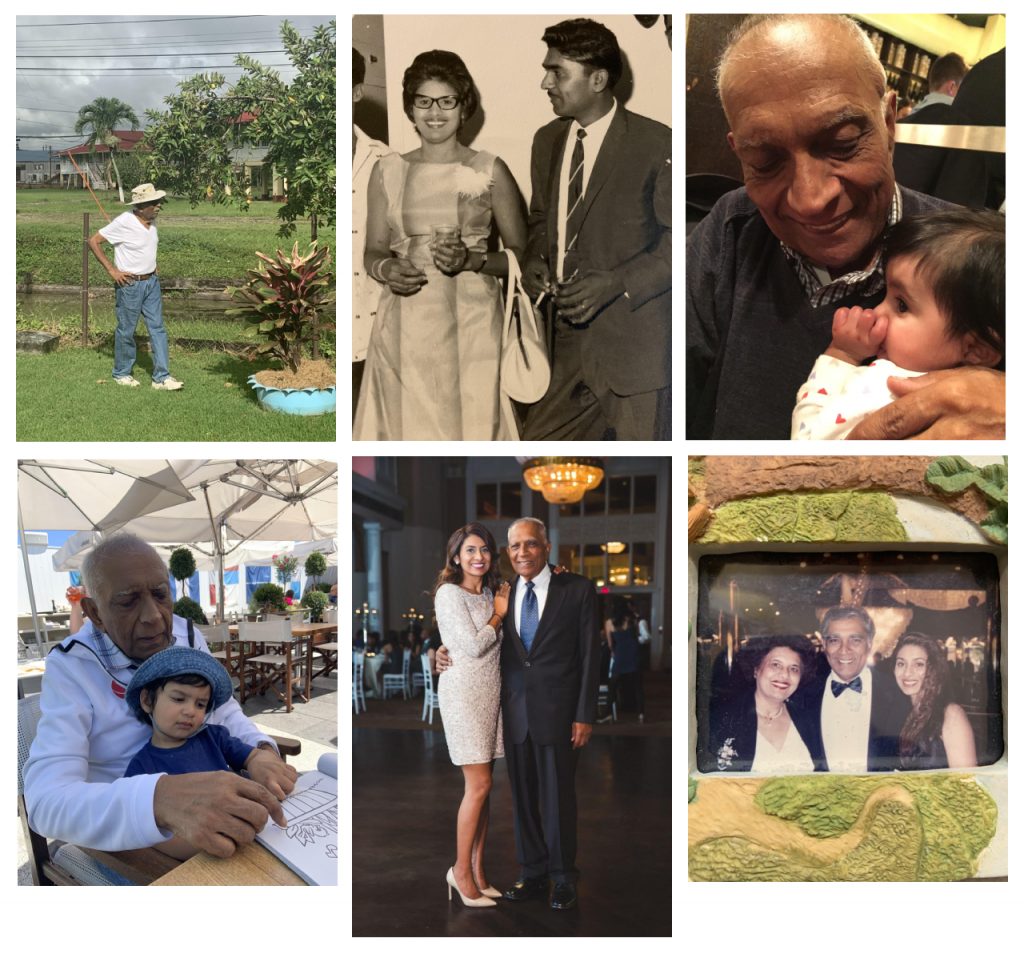 Nowrang was a man of financial integrity, a characteristic that is absent in government and in many businesses in Guyana. Unlike most others involved in business or human relations, he was not exploitative and greedy. He, like most of us in Guyana, grew up in poverty and faced racism, but we did not allow these adversities to handicap us. He possessed raw talent and used it wisely to succeed in life. He was given an opportunity to shine in management and he did. He achieved incredible success as a human relations person.
He helped many during his successful career. His contributions to Guyana and Guyanese were honorable, very important, and compassionate with purpose. His pride of legacy was the erection of the crematorium at Blairmont. He was a great man who had countless friends. He will be sorely missed by all who knew him or had the pleasure and honor of working with him.
Nowrang was greatly admired and respected by political, religious, and community leaders of all stripes. He was an institution with institutional memory about politics, industries, Indian culture, Hinduism, and Guyana's development. There is hardly an industrial figure or academic going back to the 1960s who don't him. Workers from that era through recent times know of him. And he is well known by many in the diaspora who would have interacted with him through the sugar estates going back to the 1960s.
Nowrang was born and raised in rural Corentyne before moving on to estate and suburban life, acquiring tertiary education, and working globally for the UN. He was a man of many talents, but he was most known for his human relations expertise particularly at the sugar estates of Guyana. He was well known for his passion, witty sense of humour, brilliant intellect, and amazing smile. Many wanted to emulate his talent and ability and his kindness and generosity. Those who knew him as a human resource specialist found themselves wanting to emulate him.
Nowrang worked with tireless energy and passion at Guysuco, DDL, and other companies that sought his service, taking them to greater heights. He was an international figure. He worked globally through the UN. His diplomatic flair and amiable character made him a person whose presence was sought in various business sectors. This led to positions as a member of the boards of directors of many companies and organizations with diverse goals.
The UN utilized his expertise in countless countries in Africa, Asia, Europe, and Latin America. He narrated that he left a closet of clothing in several locations around the globe and didn't need to travel with clothes.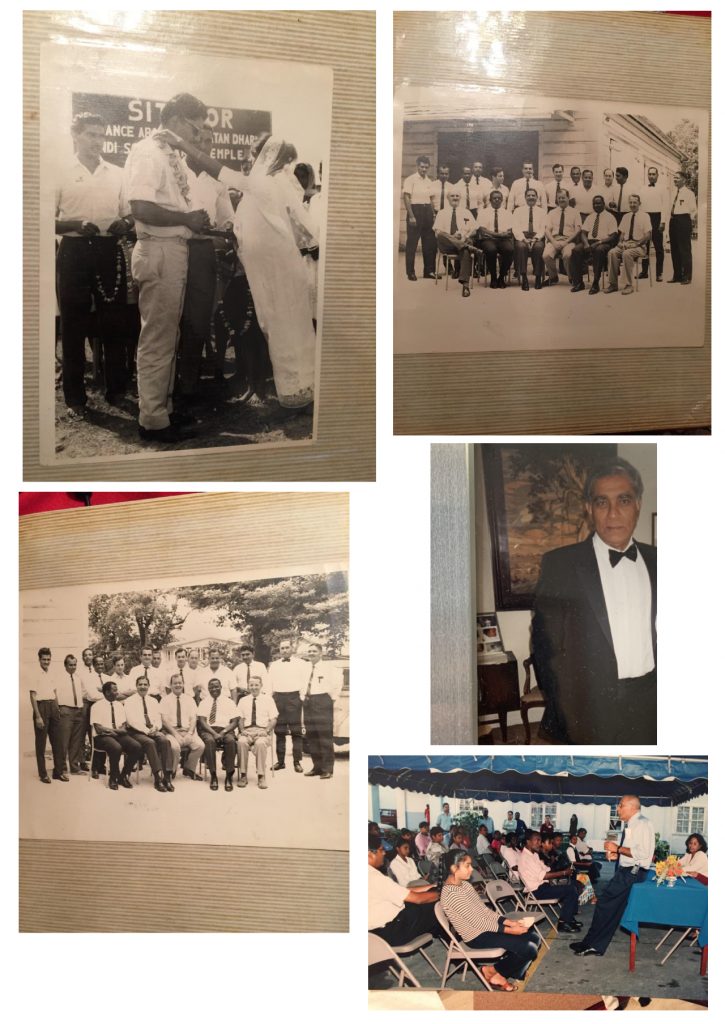 In Guyana, he played a significant role in the transformation of Guysuco and its profitability until it was run into the ground over the last decade by successive governments. He worked closely with the late Yesu Persaud and they enjoyed great camaraderie. He was a dedicated advocate for sugar and grieved over the collapse of the industry over bad, incompetent, unfit management. But he recognized the public's helplessness in transforming the industry.
We interacted a few times on varied topics. He was kind of old fashioned in his thinking and mentality and is driven by a desire for success at everything he touched. He was an avid reader of history especially anything on or about Guyana and the Hindu scriptures. He read the independent press like a daily prayer. He did not like to meddle or dabble in politics in public. But privately, he willingly shared with me his views on a variety of issues including on oil, Jagan, Bunrham, the PNC, Jagdeo, Ramotar, Granger, and Irfaan Ali. He was most disappointed in the AFC and what passed as governance during the coalition. He had enormous respect for Jagan although he was not supportive of Jagan's politics and communist ideology that was responsible for the state of affairs of the nation during the Burnham and Hoyte dictatorships. Had Jagan not tied himself to communism and anti-Americanism, Guyana would not have been forced to endure 28 years of Burnhamism. Nowrang did not like the politics and running of the nation's affairs post Jagan (Cheddi and Janet). Like so many others, he was critical of corruption post Jagan's. But like many of us, he was helpless to do anything about it. He was familiar with and praised the activism of some (myself included) in the diaspora in the UK, Canada, and USA in that long struggle against the Guyanese dictatorship. He lavished praise on those of us who led and or participated in the struggle for the restoration of democracy in Guyana in 1992 and again in combating the attempted electoral fraud of 2020. He himself did not and could not win the struggle as an international civil servant but he gave moral support to those who partook in the struggle. He noted that without our input in lobbying America and other western countries, democracy would have been hijacked in Guyana. He expressed gratitude to me for my contributions to the struggle. He was praiseworthy of the work of intellectuals like Baytoram Ramharack, Ravi Dev, Ryhaan Shah, myself and a few others who write consistently in the Guyana media championing the interests of Indians.
He was a very religious man – almost single handed being responsible for the construction of the crematorium at Blairmont where his remains were consigned to flames as per Hindu rites. He also contributed significantly to the Ashram in Cove and John and to Swami school on the West Coast. He was also kind and generous in his contributions to other worthy projects. And he donated many hours towards community service.
He was very hospitable, a great host welcoming many of us from the diaspora in our research projects in Guyana. He accommodated several overseas scholars, driving them around to sites and to meet people to collect data. He talked fondly of his garden. He was an outstanding gardener – who tended to his own kitchen garden, harvesting fresh food for personal use. He was very gracious in his commendations for my work in the diaspora and particularly for my reporting and countless commentaries on varied issues impact Guyana.
Nowrang is deserving of prestigious honors from the government of Guyana as noble recognition for his service to the country and its people. The government of India should also be proud of the contributions of this illustrious grandson or great grandson of indentured laborers (girmtyas) of Bharatdesh.