Vice President Kamala Harris Indian identity makes new; visits Zambia where her Indian and African grand-fathers worked
The below was extracted from an article in the Los Angeles Times (April 6) covering a trip by Vice President Kamala Harris to the African continent. She visited Ghana, Tanzania, and Zambia — countries with a significant Indian presence going back to colonial rule. Ms. Harris's African grand-father (from her mixed Jamaican father is from Zambia. Her Indian grand-father (nanna) is from Chennai but he was an outstanding bureaucrat and was deputed to Zambia by the Indian government to assist with settlement of hundreds of thousands of African refugees fleeing war.
The Times penned: "As vice president, she has not made an effort to travel to her mother's home city of Chennai, in India, and has never mentioned plans of visiting Jamaica, her father's native country. But in Africa — a continent rich in symbolism for the first Black female vice president and one that 3 million people of Indian descent call home — she had freely spoken of her identity, not only as a product of the African diaspora, but also as a descendant of her Indian ancestors who lived there".
Indeed over three million Indians make Africa their home — in Uganda, Ghana, Malawi, Kenya, South Africa, Zambia, Angola, Namibia, among other several other countries.
The Times states: "Now, in Zambia, she was in a position to explore her family's history and celebrate her Indian background. Harris' grandfather, P.V. Gopalan — whom she's described as one of her greatest influences — was deployed here by the Indian government in 1966 to help a freshly independent Zambia manage a steady flow of refugees fleeing the war between African nationalists and the white-minority government in Southern Rhodesia, now Zimbabwe".
The Times adds: "The word refugee was in my vocabulary, probably very early in my life as compared to maybe the life's experience of other people, because of the work he did", The Times quoted Harris.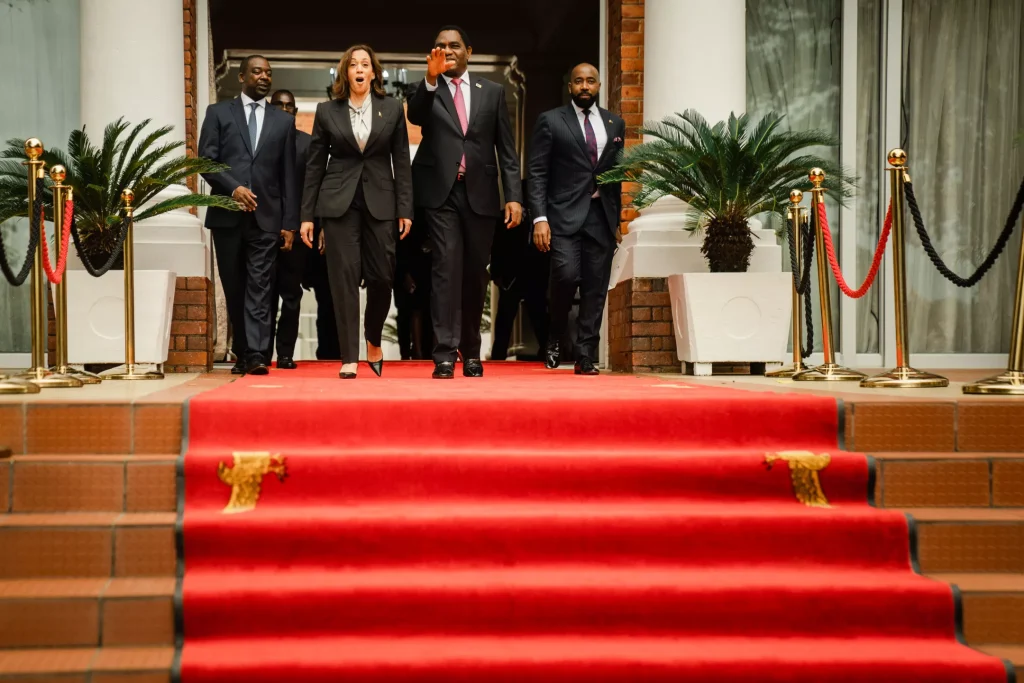 The paper penned that Harris's grandfather — Gopalan's work — influenced her mother, too. "There was no coincidence at all that my mother arrived in the United States at the age of 19 and immediately identified with the civil rights movement", Times quoted Harris.
Harris's mother, Shyamala Gopalan, followed in the footsteps of her father to help people, the Vice President had suggested.