Brahma Vidya Peetham International (BVPI), Trinidad and Tobago celebrated World Ayurveda Day on Friday 13th November at the ashram in Gasparillo. The festivity was organized under the guidance of BVPI president Professor Dilip Dan. A group of medical professionals participated in this event, speaking on the benefits and use of Ayurveda in the 21st century and particularly for Trinidad and Tobago.
Professor Dilip Dan, (Professor of Minimally Invasive Surgery, Head of Department-Clinical Surgical Sciences, UWI) spoke about the Ayurvedic system and said it was organic. It is a great medical science which provides an alternative way to treating many diseases. For preventative care, he said that we ought to go back to this ancient science of medicine which provides holistic healing going to the root of the disease.
Sadhvi Anandamaiyee Giri, General Secretary, BVPI said the program was organized to bring the historic significance of Ayurveda as one of the world's oldest models of natural, holistic healthcare by hosting a forum on the beneficial impact of an Ayurveda lifestyle.  Amidst the Covid 19 pandemic, this timely event aims to broaden public awareness of traditional methods of improving disease resistance and overall wellness through Ayurveda.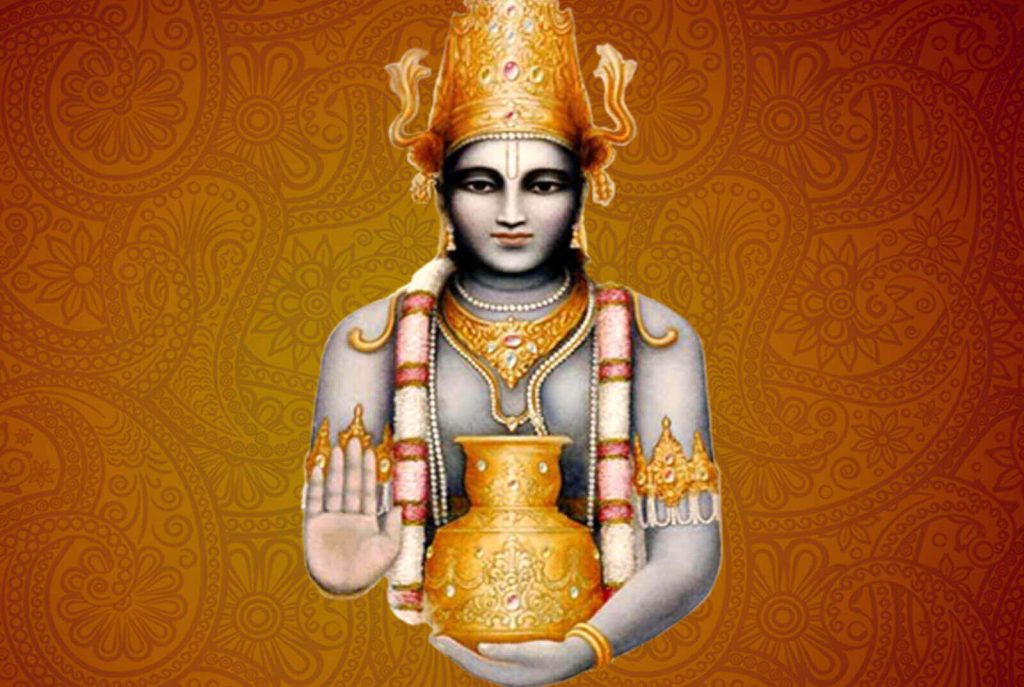 Swami Brahma Swarupananda presented a complete history of Ayurveda. He said that in Sanskrit, Ayurveda means "The Science of Life." Ayurvedic knowledge originated in India more than 5,000 years ago and is often called the "Mother of All Healing." It stems from the ancient Vedic culture and was taught for many thousands of years in an oral tradition from accomplished masters to their disciples. Ayurveda places great emphasis on prevention and encourages the maintenance of health through close attention to balance in one's life, right thinking, diet, lifestyle and the use of herbs. Knowledge of Ayurveda enables one to understand how to create this balance of body, mind and consciousness according to one's own individual constitution and how to make lifestyle changes to bring about and maintain this balance. Swamiji mentioned about scholars of Ayurveda such as Ashwini Kumaras, (twin Vedic Gods of medicine); Charaka, a key figure in Ayurveda medicine; and Sushruta, who is recognized worldwide as the father of surgery.
Pundit Vigyan Dharamdass performed divine healing rituals of Lord Dhanvantari (the Hindu God of medicine) who descended upon earth during the period of the great churning of the ocean (Samudra Manthan) holding the nectar of immortality in hand.
Raja Luis of the Maharishi Vedic University, Holland brought greetings live via zoom. He extolled the positive benefits of Ayurvedic techniques and presented a brief video on the impact Ayurveda is having globally and the views of worldwide leaders and people who have adopted an Ayurvedic lifestyle. He thanked Swami Brahma Swarupananda for his dedication and work in Trinidad and Tobago and Caribbean.
Shri Arun Kumar Sahu, High Commissioner of India to Trinidad and Tobago joined via video message.  He said that as we navigate through this global pandemic, ayurvedic practices have been at the forefront providing holistic healing measures and immunity boosters and the Government of India has embarked on a number of initiatives to utilize its vast potential. He thanked Swami ji and BVPI for celebrating World Ayurveda Day in Trinidad and Tobago.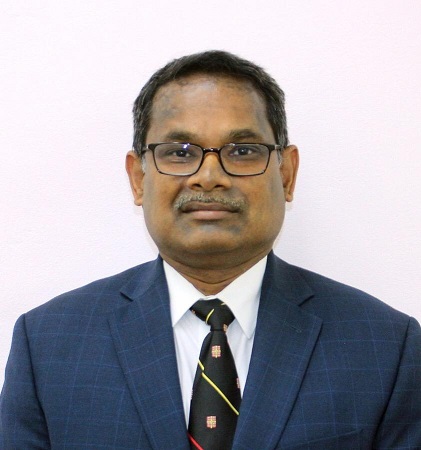 Present at the function, were Dr. Raghbeer Seepersaud (General Practitioner) & Mrs. Nadine Seepersaud, Dr. Haramnauth Dyaanand (Rheumatologist & Internal Medicine), Dr. Tricia Lee-Assing Dyaanand (Family Physician), Dr. Ria Bala (Family Physician), Dr. Riann Bala (Medical Intern), Mr. Aniruddha Das (Second Secretary High Commissioner of India to Trinidad and Tobago) and other guests.
The BVPI and Maharishi Vedic University – Caribbean have been working in collaboration on projects regarding the practical use of Ayurvedic science in the entire Caribbean and Caricom. In fact, by the end of 2021, Brahma Vidya Peetham International plans to host an International Ayurveda Conference in Trinidad and Tobago.
The program which took place on the eve of Divali, concluded with the presentations of tokens to all the invited doctors and guests, ayurvedic meals and an immunity boosting specially prepared herbal drink. There was an interesting display of Ayurvedic medicine and books for guests. The evening was a great healing experience with a lot of food for thought on creating a healthier nation through the practice of Ayurvedic Science.
Brahma Vidya Peetham International
#41 A Caratal, Tortuga Road, Gasparillo
Trinidad and Tobago,
West Indies
Email: brahmavidyapeetham@gmail.com
Tel: +1-868-687-5774