Statement by HE Dr KJ Srinivasa, High Commisioner of India to Antigua and Barbuda based in Guyana on India U19 team winning the ICC World Cup for 5th time in tournament held in West Indies
High commissioner Dr KJ Srinivasa hosted a reception for the World Cup winning India U19 team in Hotel Royalton Antigua on 5 February 2022.
"It's a time honored custom where the Indian High Commisioner hosts the visiting team for a reception. This Indian young brigade has really performed very well in the U19 World Cup being unbeaten in the tournament so far. Their positive approach, mature thinking, coming back from adversity where nearly half the team was down with Covid shows that the future of Indian cricket is in great hands.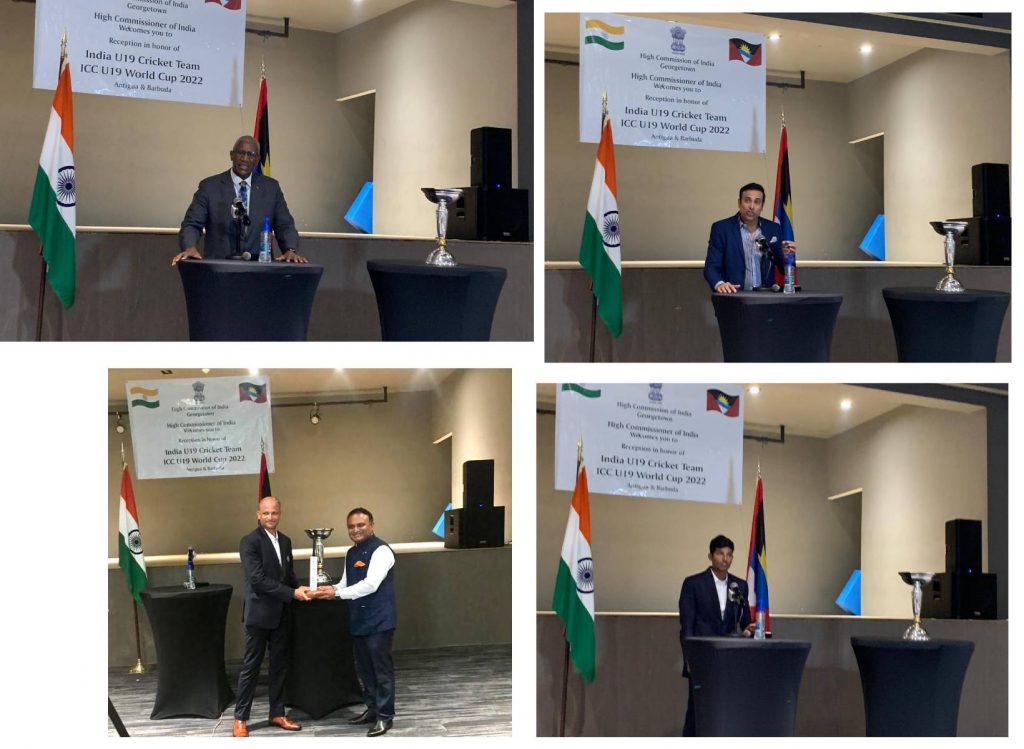 The event was graced by HE Governor General of Antigua & Barbuda Sir Rodney Williams as the chief guest along with yesteryears legends of West Indies cricket like Sir Richie Richardson, Sir Curtly Ambrose, etc; ICC and Cricket West Indies officials including President of CWI Ricky Skeritt; diplomatic corps; Hon'ble ministers including Chet Greene, Daryll Matthew, Charles Fernandez and Robin Yearwood, and other dignitaries; and the Indian U19 full team along with BCCI selectors and yesteryear greats like VVS Laxman, Hrishikesh Kanitkar, Sairaj Bahutule etc.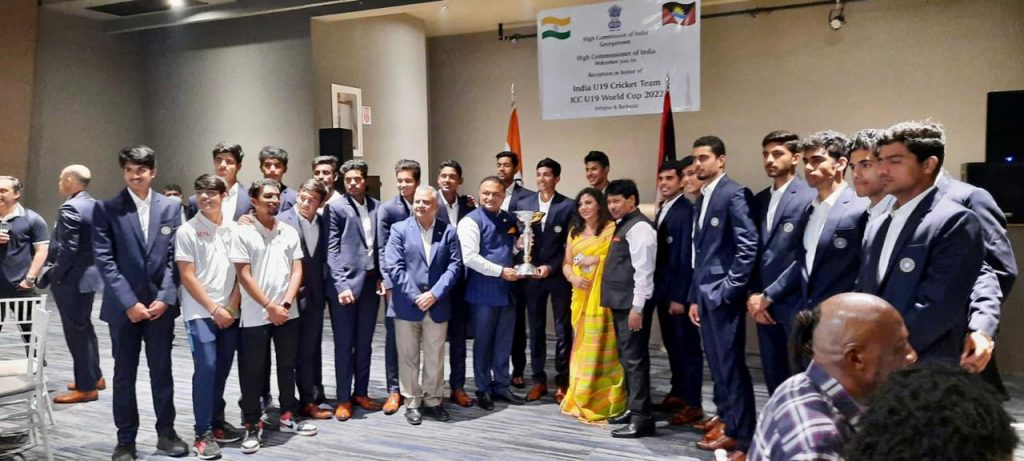 This event brought together people to congratulate the achievements of our young team and the team was inspired by the presence and interaction with legends.
High commissioner commends CWI and ICC for a successful organization of the World Cup. India looks forward for further interaction with
West Indies cricket board and Antigua and Barbuda. Our partnership continues"