Technical training was provided to Guyanese who will operate the ocean going ferry built for Guyana in Kolkata. The ferry was built for Guyana by a private ship builder thru an India government lie interest soft line of credit. Several Guyanese traveled to India to receive the ferry and to receive technical training in the mechanical and electrical operation systems.
The Indian High Commission in Georgetown issued the below press release on the handing over ceremony.
The Technical Acceptance Ceremony for MV MA LISHA (GRSE YARD 2119) Ocean-going ferry, constructed at Garden Reach Ship Builders and Engineers Limited in Kolkata, India, was held today, 15 December 2022.
A team headed by Mr. Patrick Thompson – Chief Transport Planning Officer and Ms. Yurlander Hughes – Personnel Manager, was in India for the Technical Acceptance Ceremony since 13 December 2022. Three teams of officers/technical staffers from the Ministry of Public Works and the Transport and Harbour Department of the Government of Guyana, have already visited India for the ferry inspection and training on the new ferry – MV MA Lisha. The training covered the mechanical and electrical system of the new ferry.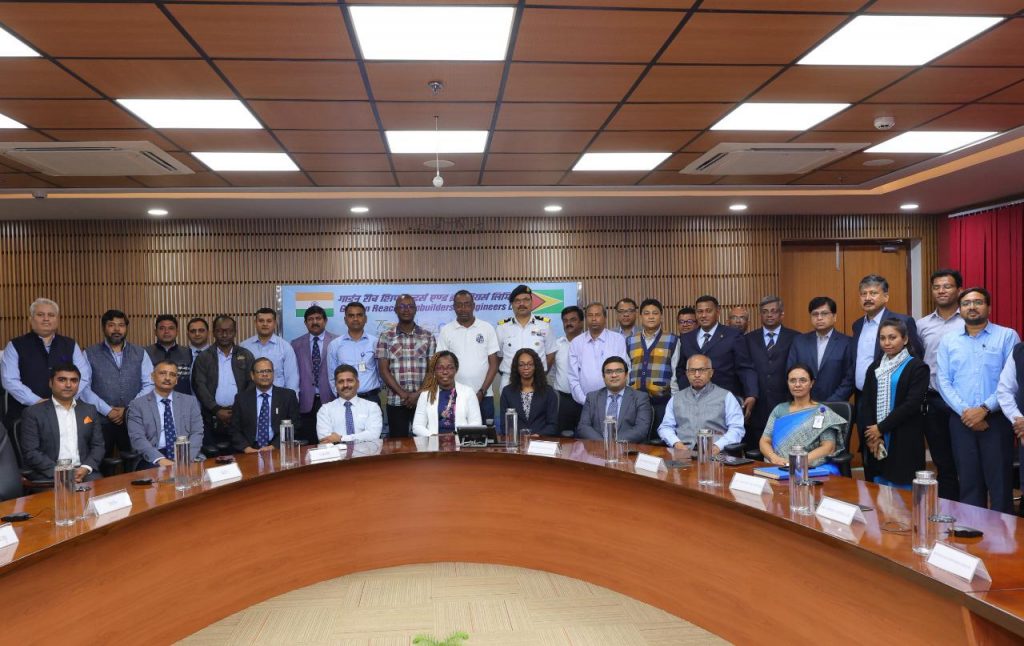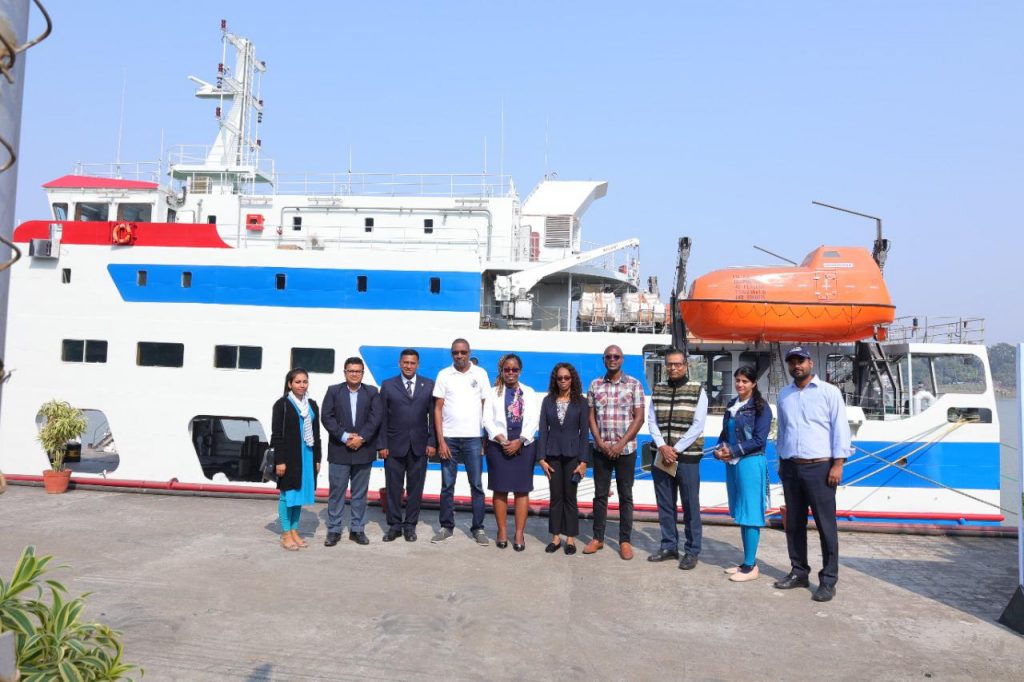 The Ocean-going MV MA Lisha ferry was build under the Government of India's US$ 12.77 million concessional Line of Credit-cum-Grant Project. MV Ma Lisha will be the biggest ferry in operation in Guyana and is expected to cater to the transportation needs of passengers and cargo along the river line and the coastal areas of the north western part of Guyana. The ferry can transport 294 passengers inclusive of 18 crew members, 14 Sedan-type vehicles and two trucks and vehicles and can also carry 10 numbers of 10 feet x 10 feet containers for transportation of cargo.
During the handing over ceremony, the Chairman and Managing Director of GRSE, Cmde P R Hari, Indian Navy (Retd) placed on record his appreciation for the role played by Dr. K J Srinivasa, High Commissioner of India to Guyana for facilitating and steering the entire project execution. The formal ceremony was conducted only after a thorough inspection of the vessel by the top level teams from Guyana.
The ferry is now expected to leave for Guyana on a semi-submersible transport vessel and reach Port of Spain, Trinidad and Tobago by end-January/early-February 2023, following which it will sail to Guyana on its own. On arrival in Georgetown, it will then be subject to another inspection by the concerned authorities in Guyana, which will then certify its sea-worthiness. The ferry will be ready to sail only after this process is completed. The formal inauguration of the ferry is expected to be done by H.E. Dr. Mohamed Irfaan Ali, President of the Cooperative Republic of Guyana.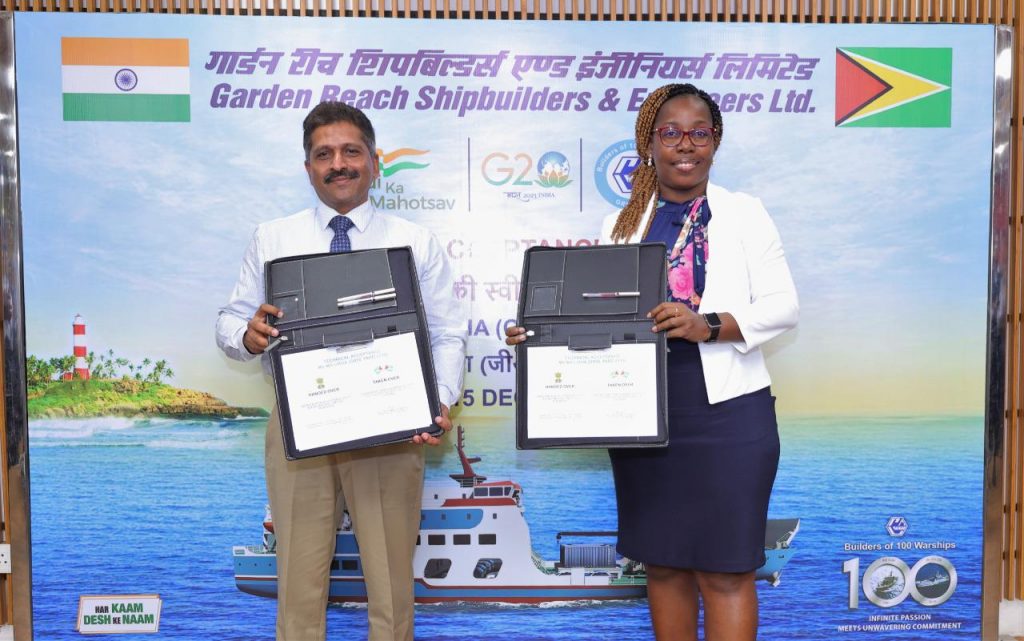 The High Commission of India hopes that the delivery of the ferry will ease the transport situation for the inhabitants of north western region of Guyana and assures all further cooperation in such partnerships in the future.